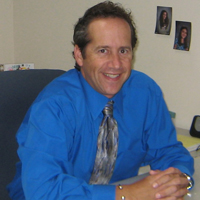 Attleboro, Massachusetts (PRWEB) October 04, 2011
Larson Tool Company is pleased to announce the hiring of Brad Hankin to the position of Customer Service Manager. Brad Hankin, has worked in manufacturing since 1985, and joins the Larson team in 2011. Brad began his career as a customer service representative and over the next 25 years, Brad stayed customer focused, but moved into various production management roles responsible for improving product quality and on-time performance. Previously Brad worked in management roles at Two C Pack Systems Corporation, Packaging Graphics and R.R. Donnelley & Sons. At Larson Tool Brad is responsible for all inside sales functions, production scheduling, inventory control and part re-pricing. In his free time, Brad enjoys playing tennis, back country hiking/canoeing, and cooking gourmet meals for family and friends.
In more than 90 years Larson has grown in size and stature to become a valued supplier of precision metal stampings and assemblies to hundreds of companies in the United States. By offering a wide range of capabilities — including forming, stamping, deep drawing, assembly, brazing, painting, coining, and more — Larson has developed the ability to provide high quality, cost-effective solutions.
Through significant investment in leading edge manufacturing equipment and the continued support from customers and loyal co-workers, Larson has reinforced the commitment made by the founders to do whatever is necessary to meet and exceed customer expectations. For more information on Larson Tool, visit their website at http://www.larsontool.com
###