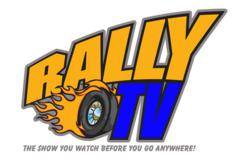 The Show You Watch Before You Go Anywhere.
Pittsburgh, PA (PRWEB) October 03, 2011
Rally TV rode into Sin City to capture all the action of Las Vegas Bike Fest! They set-up at the Cashman Center and filmed during the day while doing nightly reports from Hogs and Heifers Saloon. That isn't where it stops, they did special segments on Artistry in Iron Builders, The Limpnickie Lot, Virtual Bike Makeover with Jim Nasi and Mike Prugh, What's your best line? and What's in your bag as? Rally TV was at all the hot spots all over Vegas including rides, events, shows and the Freemont Street madness. With over 40 videos online from Daytona, Laconia and Sturgis and 7 individual videos from Las Vegas Bike Fest it's no wonder that Hogs and Heifers Saloon, Barnett Tool, Miller Brewing and Jack Daniels all signed on to sponsor segments during Rally TV's Vegas Bike Fest reporting. Rally TV was out among the bikers to document all the action and be the #1 online news source for all the Las Vegas Bike Fest information. Rally TV is the only grassroots video production company that allows bikers to interact and share their lifestyle with other bikers. Each day at rallies across the nation Rally TV uploads "Daily News" and an "Event Guide" to everything Rally TV sees as a fun thing to do which, can be viewed http://www.rallytvonline.com day or night. In addition Rally TV uploads to a variety of motorcycle focused social media platforms including Bikernet.com, CycleSource.com, Garage-Girls.com, Facebook and the Rally TV Youtube Channel.
Rally TV is known for their fun biker segments and knowing where the action is at every motorcycle event they attend, then immediately uploading them to the internet so anyone can have a look into the action just after it happens. So if you see the Rally TV crew out with a microphone and camera make sure you go up and say hi. The presenting sponsors for Rally TV during Las Vegas Bike Fest are Hogs and Heifers Saloon, Barnett Tool, Miller Brewing and Jack Daniels. Be sure to check out some of Rally TV's past clips at http://www.rallytvonline.com
###