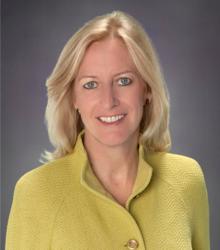 Tacoma, WA (PRWEB) October 03, 2011
As Managing Director, Terry will assume executive responsibilities for client engagements as well as assuming operational activities at Barnard Howard LLC.
"We are very excited to have Terry Garman on board," Says Wayne Barnard, CEO, Barnard Howard LLC. "Terry has an strong wealth of experience in management and delivery of consulting services. She has built her career and staked her reputation on providing value based functional solutions that deliver customer satisfaction and employee growth."
Wayne Barnard further noted, "In her first week it is clear the positive impact she will have on supporting our clients, partners and associates."
In today's world, organizations need to be prepared to handle changing economic, political, and environmental factors. They need to be nimble and responsive with mature and leading edge solutions, which are scalable and functional. Terry has provided such services world wide as a Director at Grant Thronton and clearly understands from hands on experience how to prepare and deliver so that clients are able to meet their desired outcomes.
As Barnard Howard's client base continues to grow, Terry will play an integral role in assisting Wayne Barnard and the rest of our team by ensuring that the partner experience with Barnard Howard is a valuable component toward delivering on their strategic services.
"Ms. Garman is highly focused on achieving the objectives of her clients by always focusing on understanding the needs of her clients. Ms. Garman is a team builder with exceptional ability to mentor, grow, and develop a team in order to meet the needs of the client. Ms. Garman has a unique ability to think both strategically and operationally, which makes her an effective leader and manager." Says Regina Dubey, Acting Director, Task Force for Business Stability Operations (TFBSO), US Department of Defense.
About Barnard Howard Management Consultants: Since 2007 Barnard Howard has been singularly focused on helping companies realize the expected ROI of organizational change and ERP implementations. With their proprietary A360 methodology and senior, experienced consultants, Barnard Howard enables leaders to successfully execute organizational transformation programs on time and on budget.
Barnard Howard LLC's associates have delivered successful engagements for Fortune 500 companies including Boeing, Clear Wire, T-Mobile, Coca-Cola, Washington Mutual, Cable & Wireless, State governments, the Government of Canada, and the US Department of Defense, both in North America and abroad.
###