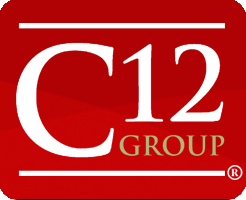 Greensboro, NC (PRWEB) October 02, 2011
Marc Martin Announced as C12 Area Chair for Wisconsin
The C12 Group announces Marc Martin as the C12 Chair for the Central and Northeastern Wisconsin area. C12 is the US' leading provider of Christian roundtables for CEOs and business owners. "We are excited to expand C12's presence into Wisconsin. Marc looks forward to building great businesses for a greater purpose," says Don Barefoot, CEO and President of The C12 Group.
"The decision to apply my God-given business experience to the role of C12 Chair has been a rewarding one. I look forward to joining with other like-minded Christians to form the first C12 Groups launching in Wisconsin in October," states Martin.
C12 Groups are designed for CEO/Owners who desire to grow their businesses into all they can be in both success and significance. They focus on life-long learning and interaction among business professionals through "best practice" business and ministry materials that incorporate Biblical principles.
Founded in 1992 by Buck Jacobs, a dedicated Christian, author and CEO, C12 is a growing network of more than 100 groups in 60 metro areas across America. The groups are comprised of Christian CEOs and business owners who seek to grow professionally and spiritually with other like-minded executives.
If you would like more information on Wisconsin C12 groups, please contact Marc Martin at marc(dot)martin(at)c12group(dot)com. Or visit the website at http://www.c12centralwi.com.
The C12 Group
4101 Piedmont Parkway
Greensboro, NC 27410
Phone: 336-841-7100
info(at)C12Group(dot)com
http://www.C12group.com
###