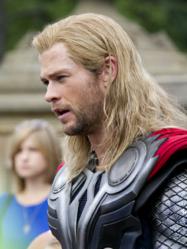 At Dirt.com, Best Means Sexiest
Los Angeles, CA (PRWEB) October 01, 2011
Dirt.com, a worldwide Leader in Celebrity Gossip, Entertainment News, Celebrity Scandals, Hollywood Rumors, Movies, TV and More, today announced its much-anticipated Top 10 Best Actors in Hollywood List.
For Dirt.com, "Best" means "Hottest", and its editors say it was a very difficult decision to acknowledge this year's absolute best (hottest) new actor in Hollywood thus far.
Shari Rock, Dirt's spokesperson says, "The people at Dirt really don't care too much about acting talent.. We care about who gets our panties up in a notch and who we would like to jump in the sack with."
Here are the Best (Hottest) New Actors in Hollywood according to Dirt.com:
10.) Chris Zylka: This pants-wetting hottie doesn't look like he's old enough to smoke, but check him out in 'Shark Night 3D' and you really won't care. Promise.
9.) Jordi Molla: He's creepy in the HOTTEST way. You'll find him in 'Colombiana.' Finally! A reason to go see that movie… *drool*
8.) The Old Spice Guy: He actually DOES have a name, you know. Don't think Isaiah Mustafa is limiting himself to commercials. He had a part in 'Horrible Bosses,' where he also made us drool profusely. And he's got even more cumming! We mean, coming. Woopsies…
7.) Jason Momoa: Although he's got a nice list of credits, I seriously hadn't heard of him until, like, five minutes ago. Check out the bod. It'll make your knees quiver.
6.) Josh Dallas: Josh was also in Thor and we had never heard of him before that. He looks like he's about 12, so it probably sounds nasty when we say I want to jump his bones. But Google him and we guarantee that you will too.
5.) Garrett Hedlund: I know you saw 'TRON: Legacy.' Wait…you didn't? We're finished here.
4.) Shiloh Fernandez: Shiloh also plays one of Seyfried's love interests in 'Red Riding Hood.' And I know exactly why. Nom nom nom.
3.) Michael Fassbender: Haven't heard of him? We hadn't either for the longest time. But then I saw 'X-Men First Class and immediately came a little.
2.) Max Irons: Max plays opposites Amanda Seyfried in 'Red Riding Hood.' In the film, arrangements have been made for her to marry the wealthy fellow. I'll take him instead, thanks.
AND THE NUMBER ONE BEST (HOTTEST) NEW ACTOR IS...
1.) Chris Hemsworth is number one on our list: His brother Liam is equally hot, but Chris has the one advantage that we like to call "Not Dating Miley Cyrus." Give some love to the other Hemsworth! Boy's got major acting chops and certainly leaves a puddle in our panties.
Dirt.com is rapidly becoming a leading worldwide entertainment media brand. Dirt.com covers 30,000 celebrities and has access to the World's Largest Database of Celebrity Photos. Team Dirt's Dirtarazzi and Dirt Reporters report on world breaking stories and scandal from Hollywood, L.A. , Malibu, New York, Miami, St. Tropez, St Bartes, Paris, Rio, and London.
Throughout the world, the term "Dirt" is synonymous with gossip and opinion. In this context, Ernest Hemingway originally introduced the word in 1926 when he began using the term in the letters he wrote to friends referencing "Dirt" as gossip. Ernest was a notorious Gossip Monger and loved to not only dish dirt, but receive it as well.
Dirt.com has already been read by people in 178 Countries and brings a new approach to the entertainment landscape by publishing original editorial content whereby readers and writers co-exist by making the site their preferred platform for sharing opinions on News, Gossip and Entertainment. Dirt.com has been called the World's First Citizen News And Opinion Network.
###