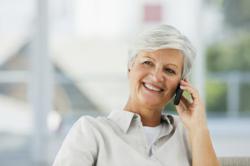 We at CHH are thrilled with the success of the CipherHealth program and as a result we are expanding it to our Emergency Department, Home Health Agency as well as our congestive heart failure unit.
New York, New York (PRWEB) October 03, 2011
CipherHealth announced today that through the use of the Inpatient Follow-Up Program, Cabell Huntington Hospital (CHH), located in Huntington, WV, has dramatically increased their HCAHPS scores by up to 10 percentage points. CHH has achieved these significant gains by conducting targeted clinical and service recovery that drives continuous quality improvement.
Mark Twilla, VP of Ancillary and Support Services said, "We started our Inpatient Follow-Up Program with CipherHealth in October 2010 and thus far we have reached over 5,000 patients. Following up with our patients lets them know that we care about their well being even after discharge. This is a great benefit unto itself, but it is just the tip of the iceberg when it comes to the value of the CipherHealth platform."
"The CipherHealth Follow-Up Program allows us to perform focused recovery by identifying patients with issues and directing them to the appropriate resource. We are now able to resolve clinical issues before patients arrive in our Emergency Room, as well as turn dissatisfied patients into satisfied ones. This program has led to a significant increase in our HCAHPS scores and an improvement in the overall quality of care that we provide here at CHH."
Over the course of a six month study at CHH, CipherHealth's solution was deployed in a controlled experiment. Co-Founder and President of CipherHealth commented, "The units that implemented CipherHealth saw their 'patient's willingness to recommend' increase by 5.4% and their 'understanding of discharge communication' increase by 4.0%. Conversely, the units without CipherHealth saw a decrease in their HCAHPS scores for these categories of -4.5% and -3.3%, respectively."
In addition to this comparative study, the effectiveness of CipherHealth's solution was evaluated historically by looking at the HCAHPS scores of the units during the 6 months prior to and the 5 months following implementation. Over this time period, these units' HCAHPS scores increased dramatically. The "overall rating" of the hospital increased 2.5%, the patients' "willingness to recommend" increased 3.7% and the patients' "understanding of discharge communication" increased 1.5%. These results stem not only from the CipherHealth follow-up call and subsequent staff intervention, but also the performance improvement initiatives that arise from the data.
Nathaniel Collins, Nurse Manager explained, "Perhaps the most intriguing aspect of the CipherHealth follow-up solution is not only are we able to immediately help patients experiencing issues, but we're able to aggregate all of our data and identify areas ripe for process improvement."
CHH is the first hospital in West Virginia to take a pro-active and comprehensive stance on reaching out to patients post-discharge. "We at CHH are thrilled with the success of the CipherHealth program and as a result we are expanding it to our Emergency Department, Home Health Agency as well as our congestive heart failure unit. We believe that every patient deserves follow-up and one patient's life saved through timely intervention or a single lawsuit avoided is well worth the cost of the CipherHealth system," said Mr. Twilla.
About CipherHealth, LLC
Founded in 2009, CipherHealth™ LLC is a healthcare solutions company located in New York. CipherHealth helps hospitals reduce 30-day readmissions, increase patient satisfaction and HCAHPS scores, and improve the continuity of care, increasing discharge instruction compliance by identifying opportunities for both clinical and service recovery.
CipherHealth develops and markets a suite of technology solutions to address these challenges, including the CipherVoice™ patient follow-up platform. This platform enables a hospital to reach out to 100% of its patients to identify valuable information related to the patient's clinical outcomes and their overall satisfaction. CipherVoice provides a comprehensive tool suite to help hospital staff become aware of specific issues, follow up with patients, track their follow-up actions, and develop plans for performance improvement. Through CipherVoice, hospital staff is relieved of redundant phone tasks, improving their efficiency as they focus on assisting high-risk patients and developing opportunities for data-driven performance improvement initiatives.
About Cabell Huntington Hospital
Cabell Huntington Hospital is a not-for-profit, regional referral center. Located in Huntington, West Virginia, Cabell Huntington cares for patients from more than 29 counties throughout West Virginia, eastern Kentucky and southern Ohio. Opened in 1956, it is also a teaching hospital and is affiliated with Marshall University Schools of Medicine and Nursing.
Contact: Ellen Rich at erich(at)cipherhealth(dot)com or 212-564-5882 for more information.
# # #