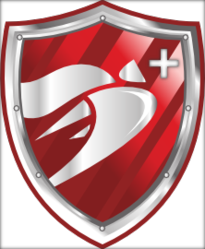 I really wanted to show our partners we understand their needs and with times this tough we know they can't afford to pay any more than they were before.
San Clemente, California (PRWEB) October 28, 2011
HEROware™ (http://www.heroware.com), a leader in SMB backup and disaster recovery solutions, announced today the immediate availability of the all new HERO-Defender+ Stimulus Plan. The HERO-Defender+ Stimulus Plan is intended to help Partners increase their sales and margins by matching any competitor's invoice and also giving them their first month of HERO-Defender+ services for free. This can mean hundreds to thousands of dollars in rewards to active partners, which can be used to entice customers to buy now or to increase the partner's margins.
The HERO-Defender+ Stimulus Plan is available now and will run through the end of 2011. It is available only on new installations of the HERO-Defender Server Replication Stack and is not available with any other HEROware products.
HERO-Defender+ B.Y.O.Box Server Replication Stack
The HERO-Defender+ joins the HEROware line of server protection and disaster recovery solutions. The HERO-Defender+ is built from state of the art replication technology from Double-Take® and is easily installed onto existing 64-bit servers, creating a unified server protection solution with the same enterprise-grade features as offered in the HERO-Defender all-in-one server replication appliance. The HERO-Defender+ provides not only data security, it also brings to reality the ability to protect the total computing environment, including: servers running Microsoft operating systems, all applications, and both file server and desktop data stores. Just like the HERO-Defender appliance, the HERO-Defender+ can be coupled with the HERO-Cloud suite to achieve disaster proof high availability with automatic failover and Total Recovery in Minutes in the event of a disaster.
Key capabilities include real-time byte-level total server replication (OS, Apps, & Data), tapeless operation, quick and easy testing, full image failover, world-wide server and data access, and HIPAA, SOX, and SEC compliant storage. These features surpass those offered by many enterprise, proprietary backup and disaster recovery vendors – at a fraction of the cost.
"Our partners now have the best of both worlds, they can save money by reusing their 64 bit hardware and as of today, they can download the entire HERO-Defender+ Software Stack allowing our partners the most feature rich, fastest backup and full server recovery solution on the market at the best possible price" says, Fred Mayne, HEROware Co-Founder and EVP.
"But we wanted to go one step further, Mayne continues, the Defender+ B.Y.O.Box is a great new solution--in true demand--but I really wanted to show our partners we understand their needs and with times this tough we know they can't afford to pay any more than they were before. Because of this, registered Partners can present a competitor's invoice and we will meet or beat their price and we will even toss in the first month at no cost."
HERO-Defender+ Maintenance Plan
To support the HERO-Defender+, HEROware offers a comprehensive maintenance and support package, with 24x7 US based support, including quick and easy setup, HEROware supported failback and free updates, specifically designed for small and mid-sized businesses (SMB). HEROware Support is available with all HERO-Defender+ Server Replication Stack orders, and will include: Tier 1 email/phone support from HEROware's US-Based helpdesk, bug fixes and software updates. "We are excited to offer HERO-Defender+ Support to our customers. Our solutions provide all the features and benefits of enterprise solutions, without the complexity and enterprise price. Backed by our worldwide partner network, our solutions offer a whole new level of business continuity for SMB's, allowing them the same confidence and peace of mind previously available only to large organizations," said Lynn Shourds, President, CTO, and co-founder of HEROware.
Availability & Pricing
The HERO-Defender+ Server Replication Stack is available directly from HEROware's world-wide distribution network. Additionally, HEROware offers a unique "Subscription" program, with affordable monthly payments. For a limited time, HEROware Partners can take advantage of the HERO-Defender+ Stimulus Plan.
To request a free online demo or try our exclusive 30-day no risk "Try & Buy" program, please visit http://www.heroware.com/go/defender+
About HEROware™
In 2008, HEROware, began a journey to revolutionize the Backup & Disaster Recovery (BDR) industry by creating an SMB solution with Enterprise features. Built upon a rock-solid Intel® hardware platform and Double-Take® Software's state of the art, award winning, patented replication technology for Microsoft SBS and Windows Server, HERO-Defender+ is the first and only appliance-based BDR solution that provides continuous, Real-Time Byte Level Replication with Total Recovery In Minutes™. Microsoft Windows Server clients receive unparalleled business continuity via 24x7x365 primary (on-site) and secondary (cloud-based) total server protection including flawless backup and data recovery.
###