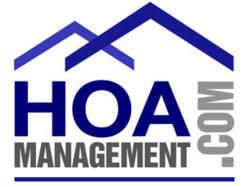 Cheyenne, WY (PRWEB) October 02, 2011
HOA Management (.com) is proud to announce the national partnership with Associa Living Life and Style for Community Associations. Associa Living is an online publication presented by Associa. Mark Logan of HOA Management (.com) stated regarding this partnership, "Having Associa Living join our national online community association directory will allow Associa Living to reach new readers who will enjoy the information they share. It also allows HOA Management (.com) to continue our strong growth as a leading source for information and those interested internet users to connect with strategic partners for their communities."
Building successful communities for more than 30 years, Associa is the leader in community association management and serves its clients with local knowledge, national resources and comprehensive expertise. Based in Dallas, Associa and its 8,000 employees operate more than 100 branch offices in the United States and Mexico.
HOA Management (.com) is an online directory that helps community associations locate professional service providers and property management companies. With thousands of vistors each month those companies that partner with HOA Management (.com) increase their visibility and are provided with new potential clients who are looking for their services. HOA Management(.com) has over 50,000 Twitter Followers @hoamgtcom and over 12,000 Facebook Fans. Learn more about HOA Management (.com) and Associa Living by visiting: http://www.hoamanagement.com/associa-living
# # #