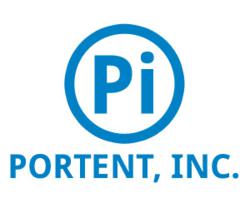 (PRWEB) October 03, 2011
Portent, Inc., a Seattle-based full-service internet marketing company, is proud to announce its launch of a free holiday internet marketing email series. Written by Elizabeth Marsten, Portent's Director of Search Marketing, the new series will address holiday promotional planning, search engine optimization, pay per click, strategy, and social media techniques for marketers and business owners.
"We pride ourselves on providing smart, straightforward information and this newest email series is a perfect reflection of that," said Lindsay Thomas, a member of Portent's marketing team. Subscribers will receive five emails, each focusing on a different area of marketing with tips and techniques for success. In addition to this newest email offering on holiday strategy, Portent currently provides three other free internet marketing series addressing pay per click (PPC), search engine optimization (SEO), and strategy techniques for large and small businesses alike.
More about Portent, Inc.:
Founded in 1995, Portent has grown into one of the nation's premier internet marketing firms, helping businesses in the realms of SEO (search engine optimization), paid search, copywriting, social media, web development, and more. Portent's approach has succeeded in industries ranging from technology to travel, for B2B, B2C and B2G companies.
###