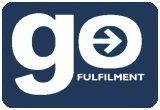 "Many companies have the product.....Many have no knowledge about how to get to market"
Liverpool (PRWEB) October 01, 2011
On the 3rd October 2011 Go Fulfilment will launch a new in-house studio, Go Fulfilment is changing the services typically offered by UK fulfilment companies, instead of limiting their services around operations, they examine how they can help their clients get their products to market.
Go Fulfilment CEO Brian Taylor said "Many companies have the product, product creation and engineering skills and even more so for offshore companies, many have no knowledge about how to get to market. This means many companies need ecommerce websites, marketing and product images."
Brian concluded with, "Go Fulfilment will for the first time in the UK for a fulfilment house, create a in-house studio within its premises to allow professional product images to be created. To ensure the images are of the highest standard, Kejal Sejpal, MD of KKS Studio will take the actual photos and KKS Studios will provide the image processing. KKS studios were selected after an extensive review because of their fantastic experience in the industry and their ability to deliver exceptional value for money."
Located in central UK, The Go Fulfilment team have been established in fulfilment and warehousing for over 25 years. This commercial experience underpins the companies service philosophy to ecommerce clients who have taken the major decision to outsource their web order fulfilment and warehousing.
KKS Studio is one of the leading companies in the country that specializes in providing a holistic photography and reproduction service to online and catalogue retailers.
One can only underestimate the importance of appropriate photography on a website. Given the distant nature of online/catalogue businesses "the images" are an important touch point for customers. Images are as important to websites as is the shop window to traditional retail shops.
Research has shown that not only does appropriate photography help in delivering top line growth (by increasing consumer confidence in the brand and by delivering better visual appeal) but also helps in cutting costs, achieved by reducing the number of returns.
In a short space of time KKS Studio has developed a strong track record of delivering an enhanced proposition at a fraction of the cost for their clients. KKS Studio have extensive experience of working with companies and helping them enhance their overall online appeal through photography. The scale they operate on (a team of 52 reproduction engineers and 10 photographers) allows them to deliver quality and quantity at a reduced cost.
Particular issues of poor photography can arise from:

Incorrect studio set up
Incorrect lighting of the product
Low resolution images
Little or no care for image re-touch
The two main areas that the service offering covers are:

Photography
Re-production
Both of these work hand in hand as together they can make all the difference and influence potential customers when they are taking split second decisions. The company's product photographers know that quality of the product photography directly reflects the quality of a clients brand and drives business.
Once photographed, each image is carefully re-touched to complete the image. Re-touch could be as basic as editing the background or colour, to something more explicit that changes the image far beyond the original photo.
Go Fulfilment are able to offer photography and re-production as a package or alternatively they are also available separately. Also included in both options is the re-naming and re-sizing:

Re-naming - This service is tailored to individual businesses by providing the option to label each image as required for each clients site
Re-sizing - such as zoom image, thumbnails, hi resolution print image, etc. a number of sizes per image as per the clients site or catalogue requirements.
Go Fulfilment directly experience how poor images effect sales, through lower pick and pack levels for clients with poor quality images.
For more information on Go Fulfilment services contact
Brian Taylor
brian(dot)talyor(at)gofulfilment(dot)com
website: http://www.gofulfilment.com
# # #