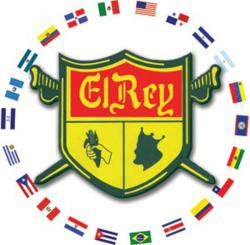 We are very excited to expand our family business and serve new neighbors.
Milwaukee, WI (PRWEB) October 02, 2011
El Rey Mexican Products, the largest distributor of Hispanic and Mexican Food in Milwaukee and Wisconsin, has announced the grand opening of its newest El Rey Family Market at 5200 West Oklahoma Ave., Milwaukee on October 15, 2011.
The 22,000 square foot Milwaukee Hispanic grocery store will employ 100 people in its totally remodeled and refurbished space. The state-of-the-art facility will feature El Rey's signature combination of traditional and Hispanic grocery offerings with the addition of Serbian and Polish specialty items to serve the needs of neighborhood shoppers.
"We are very excited to expand our family business and serve new neighbors," said Olivia Villarreal, El Rey co-founder and spokesperson. "At El Rey, we have always believed that good food can be a bridge bringing cultures together.
"This new store location gives us the opportunity reach new people as well as people who have been loyal El Rey shoppers for years. Just like our three other stores, El Rey Family Market will offer our signature blend of products along with items and services unique to this store to meet the needs of the neighborhood. We can't wait to get started, and we know that our new neighbors are eager for the store to open."
Nelson Lang, Olivia Villarreal's son-in-law, and his wife Liz will manage the new store.
"It's taken a little longer than we first planned, and the renovation has been much more extensive than we first thought, but in the end it will be worth the time and expense," said Lang. "We have a brand new facility with a completely new kitchen to supply our deli and bakery. The new kitchen will also serve the restaurant, which we expect will open within a couple of months."
The new Milwaukee Mexican restaurant, Taco Loco, will be familiar to current El Rey patrons and feature authentic Mexican foods prepared fresh on site. In keeping with the commitment of the store management to serve the neighborhood, they expect to also offer Serbian and Polish specials.
About El Rey Family Market
El Rey Mexican Products is owned and operated by the Villarreal family and was founded in Milwaukee over 30 years ago, with roots in the local grocery business stretching back almost 50 years. Its four Wisconsin Mexican grocery stores, wholesale division and food manufacturing plant employ 500 people in Milwaukee's near south side. The Villarreal family maintains strong ties to the local community, providing major funding for two local charities and ongoing support for numerous local, regional, national and international charities and service organizations.
For more information, call (414) 702-4664 or visit http://www.elreyfoods.com.
###