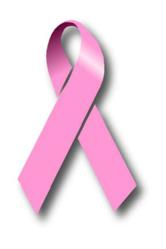 We have a responsibility to our employees and providing them with quality care and resources especially at a time when most employers are cutting back on services.
Woodbury, NY (PRWEB) October 03, 2011
On Wednesday October 12, 2011 The Scotto Brothers will host a complimentary seminar for their employees and immediate family, to learn more about breast & prostate cancer. 1 in 9 Breast Cancer Coalition will present the seminar and instruct employees and their family members, ways to detect signs of cancer and also methods of prevention.
A mobile mammography van will be onsite that day and provide (15) complimentary mammograms to those women who qualify. While priority will be given to those women without health insurance, all women over the age of 40 who have not had a mammogram in the past calendar year are eligible.
With breast cancer being so prominent and on the rise in the Long Island, NY area, the Scotto Brothers feel a commitment to their employees and providing them with services, such as this.
About Scotto Brothers:
The Scotto Brothers are leaders in the hospitality industry on Long Island (NY). Their properties include: The Chateau Caterers (Carle Place) Fox Hollow Restaurant, Catering Hotel (Woodbury) and PWP Event Planning Design & Boutique (Syosset). Each property is family owned & operated providing quality goods and services for Long Island Weddings & Special Events.
###