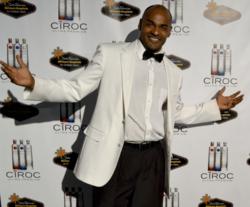 Las Vegas, Nevada (PRWEB) October 04, 2011
For the fourth consecutive year, 2011 Justin Timberlake Shriners Hospitals Children Open, charitable golf tournament was held from September 25th – October 3rd at the TPC Summerlin in Las Vegas.
Singer/Celebrity, Justin Timberlake is changing the face of golf by collaborating with Shriners Hospitals to create a truly unique and world-class event for players and fans alike, often dubbed the World's Greatest Charity. A variety of well-known big names golfers and celebrities will participate in the tournament & PRO-AM to bring some flare to the event. This is a week of fun, parties and golf all dedicated to helping the Shriners Hospitals For Children.
Shriners Hospitals for Children is a non-profit organization and is changing lives every day. World-class research, pediatric and top doctors with 22 hospitals in the United States, Canada and Mexico. They provide advanced care for children with orthopedic conditions, burns, spinal cord injuries, and cleft lip and palate.
The PGA sanctioned event, Justin Timberlake Shriners Hospital Children's Open is the a breathe of fresh air that is giving golf the spark it needs to help grow the game.
Currently, the newest trend in the business is mixing golf with entertainment. Bringing in celebrities into the game really helps grow the game to a bigger international market. Over the past 10 years, we have seen a huge need for alternative entertainment such as long drive guys, trick shot artist, comedians. One of the hottest new golf acts of the year is golf entertainer, Raj Jackson from Las Vegas. He is a master golf teaching pro that created the industry's first golf show called Make Par Like A Star. He sizzles on the stage with a unique mix of golf instruction and entertainment. He states that during every PGA tournament, most all the pros are busy preparing & playing for the event itself. So, it is difficult to connect with the fans in one aspect. That same problem also opens the opportunity to create a niche for golf celebrities like Raj Jackson, who was seen throughout the event entertaining the fans, meeting & greeting, taking pictures, signing autographs. He made appearances at many of the marquee events such as MGM Pro-Am & Ciroc After-Party, Opening and Final Round, and Champions Party at the Hill. Interacting with the fans is the real secret, because that word of mouth will travel a long way in terms of growing the game. Making the game fun and more of an interactive entertainment experience is the future of golf.
###