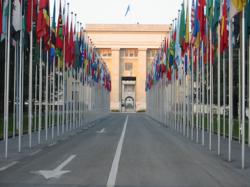 TeamCare is proud to serve our international partners, world-wide
Pompano Beach, FL (PRWEB) October 03, 2011
"TeamCare is proud to serve our international partners, world-wide," said James E. McLean, MD, President of Hospital TeamCare West. "It is both exciting and gratifying to work with such dynamic hospitals, not only throughout America, but also in the many countries we partner with.
"In providing quality physician services, we strive to help our partners reach their healthcare goals, by teaming with them to improve patient care, quality as well as throughput metrics."
Hospital TeamCare physicians, all of whom are board-certified and residency-trained, are highly experienced in the following areas: emergency medicine, anesthesia, hospital medicine, radiology, pediatrics, and urgent care medicine.
TeamCare International offers quality, efficient, patient-centered healthcare through experienced medical leadership, communication, and collaboration in the provision of hospital-based outsourcing physician services, world-wide. For more information, visit TeamCare International, or call us at 800/ 616.8236.
About Hospital TeamCare
Hospital TeamCare is a leading provider of quality hospital –based outsourced physician services. We offer physician outsourcing in emergency medicine, anesthesia, hospital medicine, pediatrics, radiology, and urgent care medicine. For more information about Hospital TeamCare, our hospital services, or healthcare solutions, visit TeamCare.com.
###