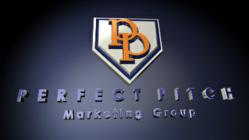 I am excited to share our expertise & experience to help businesses achieve their company's goals. Our talented team members are waiting to structure a Major League Plan for those even working on a Minor League Budget.
- Jason Grilli
Orlando, FL (PRWEB) October 10, 2011
Perfect Pitch Marketing Group, founded by Major League Baseball player and entrepreneur Jason Grilli launched its website and officially opened for business today.
Perfect Pitch Marketing is a full service Internet marketing agency comprised of a specialized team in marketing, communications, and technical expertise with over twenty-five years combined experience.
Perfect Pitch Marketing specializes in providing client focused strategies and results driven integrated online marketing solutions. Perfect Pitch Marketing sets itself apart from other internet marketing agencies by offering the development of Mobile Marketing Platform strategies based on the client's market niche. Perfect Pitch Marketing's team has years of experience in mobile technology which can guide clients to make the right decisions for the mobile marketing platforms.
Contact: Jean Ann Harrison, jaharrison(at)perfectpitchmarktinginc(dot)com
Lisa Harrington, lharrington(at)perfectpitchmarketinginc(dot)com
Perfect Pitch Marketing Group
7512 Dr. Phillips Blvd.
Suite 50-141
Orlando, FL 32836
Tel: 407.956.4849
International: +00 1407.956.4849
Fax: 800.670.8647
Perfect Pitch Marketing can be found at:
http://www.perfectpitchmarketinginc.com
LinkedIn: http://www.linkedin.com/company/perfect-pitch-marketing-group
Facebook: http://www.facebook.com/PerfectPitchMarketing
Twitter: @PerfectPitch49
###