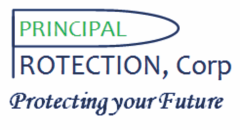 Financial planning for seniors is absolutely critical right now
Miami, FL (PRWEB) October 06, 2011
Principal Protection Corp., a leading provider of financial services for seniors, announced today that it will be presenting a series of seminars on Veteran's Benefits across South Florida. Additionally, Principal Protection Corp. will provide financial help for seniors, including important details on how to qualify for Veteran's Benefits and Medicaid Diversion. "Financial planning for seniors is absolutely critical right now," said Ric Pertierra, Financial Representative and President of Principal Protection Corp. "Starting the planning process early is the key to ensuring that seniors are able to maximize their Veteran's Benefits over their lifetime."
With many Baby Boomers hitting retirement age, financial help for seniors is going to become even more critical. Recent news articles have shown that many seniors have not saved enough for retirement and need to rely on senior financial assistance programs during their golden years. For those depending on veteran's benefits, the government is already discussing ways to save money by cutting the military budget.
Meanwhile, an amazing 25 percent of seniors have no retirement savings to rely on for their long term future. With the average cost of nursing home care more than $75,000 per year, the subsidized assisted living and nursing home care provided by Veteran's Aide and Attendance Benefits becomes even more important. But the key to maximizing veteran's administration benefits is part of financial planning for seniors.
Amongst the topics planned for the "Senior Financial Assistance Veteran's Benefits Seminars" are the benefits veterans and their spouses are entitled to, as well as information on understanding veteran administration benefits and how to apply for them.
In fact, married wartime veterans are entitled to a monthly tax free pension of $1949 per month. Meanwhile, many widows of veterans are not aware that they can qualify for a $1056 tax free monthly benefit on their own.
The first "Senior Financial Assistance Veteran's Benefits Seminars" start on October 20, at The Palace in Kendall and will be the first of eight seminars. The seminars will be held in Miami, Aventura, Homestead, Hollywood and Pembroke Park during October and November. They conclude on November 10, at Seaside Retirement Resort in Hallandale.
In addition to its "Senior Financial Assistance Veteran's Benefits Seminars", Principal Protection Corp. also offers free one-on-one senior financial assistance consultations. For a full list of upcoming events, more information about the Veteran's Benefit programs, or to sign up for a free one-on-one consultation, please call or visit their website.
Media Contact:
Ric Pertierra
Financial Representative and President
Principal Protection Corp.
Phone: 855-225-1212
http://www.principalprotectioncorp.com
###