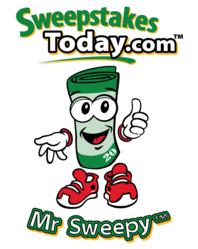 (PRWEB) October 04, 2011
It was winning a brand new Toyota Tundra truck that put long-time sweepstakes player Steven Hargreaves over the top, making him eligible for SweepstakesToday.com's (http://www.sweepstakestoday.com) exclusive 10K Club, it was announced today. The 10K Club is limited to members who have won over $10,000 in prizes.
The Boulder, Colorado resident has been entering sweeps for over thirty years he told this interviewer, the last 10 of it through his always-free membership at Sweepstakes Today.
Hargreaves winnings have included what he calls "minor" prizes, including $5,000 worth of kitchen appliances. The truck is his biggest win yet, he said, both in size and in value.
In fact, even though the truck is 4-wheel drive and Hargreaves lives in snow country he had to sell his prize because "…it was too big for where I live!" he stated.
Asked what he likes about entering sweeps he said, "I enjoy the time spent entering and the excitement I feel knowing that I might win… (I'm) almost, (addicted) but, I wouldn't call it an addiction, maybe an obsession." he added.
When he was notified of his big prize by phone he doubted the validity of the call at first. Then he realized he really was the winner and the call was real. "It makes you feel good inside, that anything is possible," he said of his win.
In addition to entering sweepstakes for himself he also enters for family and friends, Hargreaves admitted.
He told of winning a second surprise along with the truck, saying "the prize was awarded to me at my local Toyota dealer, but, then the sponsor flew my wife and I to Las Vegas for another awards ceremony at a huge (computer gaming) event being held there!"
# # #