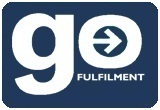 With the country currently working through a recession, small businesses need to avoid additional costs where possible
Manchester (PRWEB) October 03, 2011
On Monday 3rd October 2011 UK fulfilment house Go Fulfilment will offer small businesses a free shipping and distribution review to help them save both time and money.
Given that the country is currently in the grips of a recession, it is vital for small businesses to save money where possible to ensure they remain profitable and stay ahead of their competitors. Small businesses can save money through outsourcing shipping and fulfillment as this allows the business to focus on other activities to help facilitate growth, such as marketing and new business.
What's more, enlisting the help of a fulfilment house allows a business to avoid the additional costs associated with shipping and distribution, such as additional storage and warehouse space, or the need to recruit extra employees. For small businesses such elements can prove especially costly due to the lack of income or available revenue. Utilising the resources of a fulfilment house reduces these overheads and allows the business to focus on increasing its reach and visibility.
Brian Taylor, CEO of Go Fulfilment, said: "It is important for small businesses to consider using an order fulfilment house as this can often be an expensive outgoing. With the country currently working through a recession, small businesses need to avoid additional costs where possible. A fulfilment house enables a business to forgo the additional costs associated with distribution and shipping, allowing it to instead focus on growth for the future and its ability to meet the requirements of its customers better than its competitors."
Go Fulfilment is a fulfilment house that specialises in UK and European fulfilment. Go Fulfilment provides a seamless service from order processing and management through to the distribution of products for its client. For more information, please visit http://www.gofulfilment.com or call 0161 494 3517.
# # #