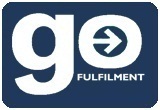 The tax and VAT paperwork requirements can be a real headache for businesses overseas
Manchester (PRWEB) October 04, 2011
Go Fulfilment announced today (4th October 2011) a free international tax advice in association with the worldwide accounting firm Grant Thornton. A specialist team will provide advice to companies operating across international borders on the best structure for their business.
For many International e-commerce businesses looking to extend their offering in the UK without the headache of meeting tax and VAT requirements should consider outsourced order fulfilment. Go Fulfilment, provider of fulfilment business solutions, says outsourcing means the paperwork in respect of tax and VAT is taken care of as part of the service. In addition, outsourcing shipping and delivery services can allow international businesses to grow effectively in the UK, without worrying about warehousing stock and employing staff to package items for despatch.
The flexibility that comes with outsourced fulfilment for overseas businesses is significant. The boom in e-commerce and e-fulfilment means any smart business will look to outsource these functions in order to not only ensure effective logistics, but good customer relations. Delays in receiving goods ordered online are frustrating for customers who may not return to purchase again if they have experienced this.
Brian Taylor, CEO of fulfilment house Go Fulfilment, said: "The tax and VAT paperwork requirements can be a real headache for businesses overseas and can add to their workload, taking them away from other important business operation functions. Outsourcing fulfilment services is the obvious answer. In addition, businesses won't have to worry about seasonal fluctuations leading to the rise and fall of warehousing needs due to differing stock levels– the service is entirely flexible and works around what they need, when they need it."
Businesses using outsourced e-fulfilment won't have to worry about the cost of employing extra employees in times of high demand to pick and pack. There is also the added benefit of a quality guarantee when using a fulfilment house, as they can demonstrate a history of working within the sector and will already have staff that are fully qualified in handling goods and products with ease and care.
Go Fulfilment is a UK fulfilment house dedicated to assisting with shipping and delivery for large and small businesses within across the globe. Go Fulfilment's history as a fulfilment house ensures it will offer clients a first-class return on their investment. For more information, please visit http://www.gofulfilment.co.uk.
###