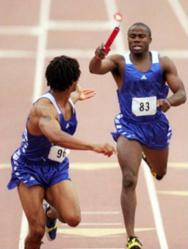 The best years of your life are the ones in which you decide
your problems are your own. You don't blame them on your
mother, the ecology, or the President. You realize that you
control your own destiny.

-- Albert Ellis
Toms River, NJ (PRWEB) October 08, 2011
The new suggestions here may help people find or create a job so they can provide support for themselves and their family. The new ideas for jobs here are merely suggestions that have been found productive in creating what are called "tide-over jobs" to temporarily provide income during those times in life when a person is "between jobs." These are new ways to create some income that will help to put food on the table and pay at least some of the always present bills.
Some of these ideas and suggestions, but not all of them, may help someone get work in the days ahead. The idea here is that some money being earned and coming in, is much better than no money at all coming in. Therefore, a jobless person may have to lower his/her normal work standards and usual economic status for a time, by doing work that is degrading or work that puts a person into a lower income position than is normal - for a time - until the economy improves and a job similar to or better than the job the person had previously is available.
This jobless situation could continue for the rest of a person's life. But, the challenge, for a person right now, is to find something he/she loves to do. Then do that "something" simply to make money! For example: The hobby a person loves could be changed to become a business that will make money. Then, what is required is for that person to go out into the marketplace and sell the ideas (or products) he or she discovered while enjoying with them them as merely a hobby. In other words, the things that used to be a hobby, can now be the business products and that same kind of hobby fun can now bring in the money needed to pay personal bills!
When anyone is out of work and there seems to be no prospect of finding a steady job anywhere in the near future here are a few more new suggestions to help get some money coming in to pay at least part of those bills.
Weber went on you explain the no job situation from his personal point of view in this way:
"I have often been out of work and struggling to pay bills but I have always found a way to over come that bill paying problem. How? (1) First, I always begin with prayer. I tell the Lord what my problem is and then I ask for his wisdom to help me to find a solution to the fact that I do not have a job and need work right away. This has always worked for me. God's answer has been: Yes! Or: wait. Or: I have a better idea for you. In short, anyone can do the same. (2) Second, I spend lots of time thinking. (By the way, really hard thinking can be harder work than digging ditches!) Next, I try to observe and be aware of what is going on around me, that is, I look to see what people are buying. I look for trends. Then I examine those products and try to think up improvements. I look for something that would make those products better, more useful, less expensive, or simply more attractive to the buyers. Remember this, we are all born with "creativity" in our genes. But many of us ignore our potential to do something creative, and then very gradually over time, our ability to create often lies stagnant and dormant within us. So, as I settle down to think, my objective is to think creatively. Anyone can do the same – even if they think they can't – we need to remember the prayer mentioned before, because all things are possible with God!"
Quote:
"There is a fountain of youth: it is your mind, your talents, the creativity you bring to your life and the lives of people you love. When you learn to tap this source, you will truly have defeated age." - Sophia Loren
Keep in mind that all of the famous inventors: Franklin, Edison, Ford, Gates, Jobs, as well as many others were persistent and determined to find better ways to do something better or to make the world a better place with their inventions. It was hard thinking - and hard work that they followed up on by taking their ideas and actually building or putting into practice whatever is was that they had invented. So, everyone in need of a job is urged to: dig in, try it! Act! Start now! Most of all, don't merely sit back and wait for a job to come! That may never happen.
Steve Jobs quote:
"Your work is going to fill a large part of your life, and the only way to be truly satisfied is to do what you believe is great work. And the only way to do great work is to love what you do. If you haven't found it yet, keep looking. Don't settle. As with all matters of the heart, you'll know when you find it. And, like any great relationship, it just gets better and better as the years roll on."
(Steve Jobs, Stanford Commencement address delivered on June 12, 2005.)
Maybe a person out of a job has to search for something local that needs to be done, something that no one else is doing. For example: A person without a job can look at his/her work in the past, then, use that knowledge and experience to become a consultant to nearby businesses. Read some books about "consulting" and let them guide you step-by-step.
Here's another suggestion: Most people know that on the job they had, there were better, money saving ways to do that job. If so, write down all of those better ways to do that job. Organize them and then call the boss and say something like: "Boss, I know how you can make more money on the job I had when working with you. Let's get together and talk about ways to make your business more profitable!" Be sure to explain, ahead of time, that payment is expected for the counseling services provided
Suggestion: Take a walk through Home Depot or Target, or the local pharmacy, or supermarket store. Look at the products they are offering for sale. Look for something that could be improved, make some notes and then go home and think about how to make those products better. Then do it! It takes work of course, it can be done!
Keep looking for people and businesses who need help and at the same time offer to do some menial jobs: wash and clean a very busy neighbor's new car; cut the grass, clean out his rain gutters, weed his garden, walk his dog, tutor his children, fix his roof, paint his house, shovel snow out of his driveway.
Go to a local flea market, see what is selling there - then - go back and sell the stuff laying around in your house. Then go back to the flee market and sell those things there - for cash.
People can let it be known that they are available for all kinds of work. Of course, those "handyman jobs" may never lead to the kind of steady income wanted, but they can provide enough money to pay bills or buy food until a better way to make the money is found. Keep on searching for odd jobs to do. There are many new ways to make money part time by doing random jobs to help provide the money a family needs.
Think of this time of life as being a time when there is the opportunity to change old routines so that from now on, time and energy can be used doing something much more appealing and make a good living at the same time. From now on, people who are out of work are in business for themselves. Past experience and natural talents are unique for everyone and they are worth money. All of these suggestions can add up to be profitable combinations of abilities for everyone. Ability, talent and experience are all very much needed out there in today's always changing marketplace. Be alert and search for those needs and see them as opportunities.
Quote;
"Live life and take chances. Believe that everything happens for a reason and don't regret. Love to the fullest and you will find true happiness in life. Realize that things go wrong and people change, but things do go on. Sometimes things weren't meant to be. What is supposed to happen will work its way out." -- Author Unknown
Remember, the prayer talked about at the start of this article? Can it be that the Lord, in his own way, is offering many people an opportunity to change their lives so that from now on, and in our future, we will never again be "overwhelmed" by working for someone else? Is God suggesting that he gave his people this jobless time of life so they could have the opportunity to do more and better things with and for the rest of their lives? Remember, change is constant so we all need learn to accept change as our new way of life. We need to see those changes as having many benefits for everyone and then we need to make the most of this unique opportunity we have to change for the better.
Terry L. Weber says:
"I've been sailing small boats all of my life. I have never been able to change the direction of the wind. But I have learned how to adjust my boat's sails so I get to where I want to go! Now is the time for you to find out which way the wind is blowing in your life and then - "adjust" your sails to get to where you want to be as soon as possible."
For more information about being jobless, go the the following websites:
(1) http://ezinearticles.com/?How-To-Over-Come-Being-Overwhelmed-By-Circumstances-Beyond-Your-Control&id=6552320 (By: Terry L. Weber)
(2) http://www.yrret.stirsite.com/do_you_need_a_job.html
(3) http://www.originalsbyweber.com
###