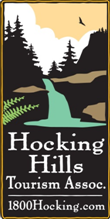 Logan, Ohio (PRWEB) October 03, 2011
Did you know a shipwreck even more devastating than the Titanic happened on the Mighty Mississippi in 1865 and one of the passengers lived to tell the tale in Logan, Ohio?
On Saturday, October 22, 2011, the Old Logan Cemetery will come to life for Tombstone Travels as costumed interpreters tell the Civil War era stories of Logan's families.
Guests will hear the tales of local characters, such as Captain Seth Weldy of the 23rd Infantry who survived the Civil War to serve as Hocking County's State Representative. William Kanode served with the 11th Ohio Calvary and returned home to run his mother's saloon. Eliza Shields will tell the harrowing story of her son's survival in the worst shipwreck in America's history, the Sultana. The touching letters of Dr. and Mrs. Joseph Whipple's foster son, Frederick "Fred" Deishlie provide a first-hand account of the War up to his death in the battle of Milledgeville, Georgia in 1864.
Ten different stops on the tour will provide a colorful peek into the past as docents lead each group through the historic cemetery. Three tours are being offered; 4 pm, 6 pm and 8 pm. The tour will last approximately 1 hour. The 6 pm and 8 pm tours of the inaugural Tombstone Travels in 2010 sold out.
This year Tombstone Travels will take place the same day as Empty Bowls. The local fundraiser is sponsored by Hocking-Athens-Perry County Community Action and United Way of Hocking County and will be held at Central Elementary School (50 North Street in Logan) from 11 am to 3 pm with proceeds earmarked for local and regional food banks.
Area potters are donating handmade bowls for the special event, which will feature soup, dessert and a drink for a $10 donation per person. The bowl is a keepsake to take home for people to remember to continue the fight against hunger in Hocking County.
Tickets for Tombstone Travels are now on sale at the Hocking Hills Tourism Association Welcome Center, The Bowen House and Hocking County Historical Society. The Hocking Hills Welcome Center is located at 13178 St. Rt. 664 S in Logan. The Center is open from 9 am to 5 pm Monday through Saturday, and 11 am to 5 pm Sundays. The Bowen House is located at 192 N Market Street in Logan and hours are Tuesday through Friday from 3 pm to 6pm and Saturday from 1 pm to 4 pm. The Hocking County Historical Society is located at 64 N Culver Street in Logan and is open Wednesday through Friday from 1 pm to 4 pm and Saturday from 11 am to 5 pm.
Tickets may also be purchased by calling (740) 385-2750 or (740) 385-9706. Personal checks are accepted, however, credit cards are not. Each tour is limited to 150 people, with a total of 450 tickets available. Tickets are $10. Parking is free.
Tombstone Travels is sponsored by Logan Town Center, Inc., a non-profit organization committed to the economic and cultural vitality of Logan's original town center for the enjoyment and benefit of the residents and visitors in the Hocking Hills. Tombstone Travels is made possible through a partnership with Hocking County Historical Society, Hocking County Children's Chorus, Hocking Hills Tourism Association, The Bowen House, The City of Logan and the Hocking County School District.
Corn mazes can be scary and haunted houses can be terrifying, but nothing compares to the thrill of Halloween on the Hocking! On October 15th, 22nd and 29th canoe a five-mile stretch under the creepiness of the full moon with Hocking Valley Canoe Livery. Stay close together because you never know who or what may be lurking around the river bend. Hot chocolate, snacks and music, along with a roaring bonfire, will be offered for those lucky enough to make it back from the canoe trip and you won't want to miss the costume contest!
For a not-too-scary Halloween treat take a ride on the Boo Train. There will be music, decorations and a costume contest for all ages. Of course it wouldn't be Halloween without treats and pumpkins which will be free for the kids. The Hocking Valley Scenic Railway's Boo Train will depart the station on October 22nd at 8 pm for the one and a half hour ride.
The festivities of the season continue at Hocking Hills State Park's Haunted Hocking. On Thursday, October 27th discover is Ash Cave is really haunted. Join the Naturalist, Pat Quackenbush and the "HHIT" team from Haunted Hocking at the Ash Cave parking area at 7 pm.
Friday, October 28th enjoy the campfire at Rose Lake along with activities for the kids, Halloween critters and some good old fashioned scary stories. On Saturday its pumpkin decorating at Old Man's cave shelter house for kids 12 and under.
Enjoy the spectacular fall colors and plenty of Halloween fun in the Hocking Hills.
Complete information on all events, including prices, locations, traveler information on accommodations and the region's many sites and attractions is available at 1800Hocking.com or 1-800-Hocking (800-462-5464). Like the Hocking Hills Tourism Association on Facebook, follow us on Twitter or join the conversation on the Hocking Hills blog.
###