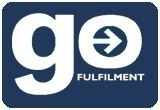 The ability for Go Fulfilment to be able to offer many offshore companies a order fuliflment service that excludes 20% VAT is extremely beneficial
Liverpool (PRWEB) October 06, 2011
Go Fulfilment announced today (6th October 2011) that its recent association with a worldwide accounting firm is already bringing real benefits and has clarified an opportunity that enables most companies operating across international borders to exclude VAT when using an outsourced fulfilment service from Go Fulfilment in the UK.
American companies entering the UK and Europe are usually unaware of the comparatively high sales tax VAT imposes. American companies usually expect UK VAT to be comparable to US local taxes. For many offshore companies, the discovery that VAT will add 20% to charges usually comes as a complete shock. Quite often this 20% levy makes operations uneconomic, turning many UK and European trials into loss leaders.
Brian Taylor today said "The ability for Go Fulfilment to be able to offer many offshore companies a order fuliflment service that excludes 20% VAT is extremely beneficial".
Go Fulfilment, is a provider of fulfilment business solutions, Go Fulfilment is unique in that it offers companies outsourcing of paperwork in respect of tax and VAT, allowing this to be taken care of as part of the service. Outsourcing shipping and delivery services can allow international businesses to grow effectively in the UK and Europe, without worrying about warehousing stock and employing staff to package items for despatch.
Go Fulfilment is a pick and pack house dedicated to assisting with shipping and delivery for large and small businesses within across the globe. Go Fulfilment's history as a fulfilment house ensures it will offer clients a first-class return on their investment. For more information, please visit http://www.gofulfilment.co.uk.
# # #