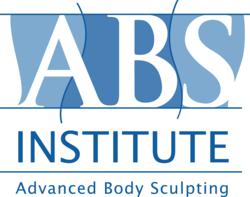 Denver, CO (PRWEB) October 04, 2011
Dr. John A. Millard and the team at the Advanced Body Sculpting Institute (ABS Institute) are thrilled to announce the certification of the first surgeons trained in the breakthrough LipoSculpture techniques, 4D VASER™ Hi Def and 4D VASER™ Hi Def Plus. The ABS Institute was the first to host an educational symposium available to surgeons aspiring to learn and practice these breakthrough methods. The most advanced LipoSculpture procedures of our time, these next generation techniques take into account muscle proportion, the anatomy of muscular movement and its contribution to human form.
VASER™ Hi Def Body Sculpting advanced the practice of liposuction from traditional procedures into the revolutionized technique known today as LipoSculpture. While the VASER™ Hi Def body sculpting system has been the most advanced LipoSculpture of its time, breakthroughs in Autologous Fat Transfer techniques have paved the way for 4D VASER™ Hi Def and 4D VASER™ Hi Def Plus. Taking into account the study of Dynamic Muscular Anatomy and the way muscular movement contributes to human form, 4D VASER™ Hi Def and 4D VASER™ Hi Def Plus look at muscle proportion and its effect on shadowing, shape and light. These additional dimensions play a significant role in the perception of youth and beauty, allowing for unmatched results.
Utilizing the technique of ultrasound guided intramuscular fat augmentation (on muscle groups such as biceps, triceps, shoulder, pecs, abs/obliques, back/latisimus, legs/calves), a surgeon skilled in 4D is essentially reshaping something other than fat and tissue. You are shaping something that moves - a mobile muscle. The result is an added dimension of sculpture through the bulk gains in muscle.
Dr. John A. Millard is both the founder of the ABS Institute and is the global leader of VASER™ Hi Def LipoSculpture techniques and training. He is dedicated to the continual advancement of cosmetic surgery and the education of physicians worldwide. Being the first to lead the educational movement of training in the 4D VASER™ Dynamic Bodysculpting technique, Dr. Millard seeks to provide continual educational opportunity for surgeons on a global scale. "The addition of 4D VASER™ Hi Def and 4D VASER™ Hi Def Plus to the LipoSculpture industry has given surgeons worldwide the ability to sculpt human form with the dynamics of an athletic body in mind," explained Dr. Millard. "These advanced methods allow us to bring additional dimension to our practice."
Surgical training for 4D VASER™ Hi Def and 4D VASER™ Hi Def Plus has commenced at the ABS Institute and additional courses will be offered in the coming months. For more information on completing certification in 4D VASER™ Hi Def and 4D VASER™ Hi Def Plus techniques, please visit http://www.advancedbodysculptinginstitute.com, or email Chris at chris(at)absinstitute(dot)com.
The team at the Advanced Body Sculpting Institute is led by John A. Millard, M.D., double-board certified by both the American Board of Plastic Surgery and the American Board of Surgery. Dr. Millard is renowned nationally and internationally for his expertise in cutting-edge liposuction and breast augmentation procedures.
###