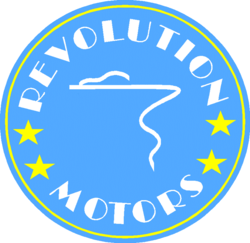 Just had my MCS worked on and was very pleased with my visit. The staff was courteous and helpful. The shuttle service was very convenient and when they made their diagnosis they were open, honest, and prompt. Highly recommended!
Austin, TX (PRWEB) October 02, 2011
MINI specialist Revolution Motors comments on the automotive repair market, "With summer coming to a close, business typically starts slowing down and the market in general gets very competitive." Consumers should act quickly-this special won't last long! Austin MINI service and Austin MINI repair has never been more affordable. Austin MINI specialist Revolution Motors is offering to meet or beat its competitors' written quotes on MINI factory-recommended maintenance. Revolution's competitors are MINI dealers and local Austin independent repair shops who specialize in European automotive repair. The automotive service market is tight for Austin MINI service and Austin MINI repair: consumers are sure to reap the benefits.
Revolution Motors has a 30 year history servicing Austin's finest European cars. The comprehensive service center is devoted to delivering the best MINI service possible by hiring experienced technicians and investing heavily in MINI specific tools, diagnostic equipment and training. Many a pleased customer has passed through Revolution Motors' doors. One such customer enthusiastically wrote, " I would HIGHLY recommend them. They not only repair the car to the highest quality, they help you understand WHY they are making the repair." After 30 years of serving the Austin community, Revolution Motors never lost sight of the reason behind its success: its customers.
As an added value, all MINI customers receive a 20 point complimentary safety inspection / vehicle health report which includes checking fluids, suspension, belts, battery, tires, bulbs, windshield wipers and much, much more. In addition to performing factory-recommended maintenance, Revolution also provides service for auto brakes, transmission, engine tune-ups, oil service, suspension, cooling system, charging system, fuel system, electrical repair, batteries, diagnostics (check engine light, etc.) and many other needed services and repairs. Revolution only uses quality OEM parts. Having Revolution Motors provide Austin MINI service is one major step toward a safe and stress free "motoring" experience.
The meet or beat offer applies only to MINI factory-recommend maintenance and will end November 11th, 2011. For those interested in taking advantage of this offer, please obtain a written estimate for MINI factory-recommended maintenance from a MINI dealer or repair shop that specializes in MINI (estimates from chain stores and auto repair shops that do not specialize in MINI / European autos will not be considered for this offer).
Revolution Motors offers a 12 month/ 12k warranty on parts and labor. Extended warranties and third party warranties are welcome.
Revolution Motors also works on Audi, VW Volkswagen, BMW, Mercedes Benz, Volvo & Saab.
Call now (512) 453-5050
809 Capitol Court
Austin, TX 78756
Email: service(at)revolutionmotors(dot)com
# # #