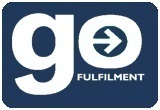 Finding a fulfilment company that lives up to their promises is difficult.
Stockport, UK (PRWEB) October 07, 2011
Electronic Ceigarettes are one of the most innovative products available to smokers today. The electronic cigarette gives smokers the nerve relaxing nicotine without all the side effects that come with smoking such as second hand smoke, bad breath, tar, carcinogens and butts.
A spokesperson for the leading company stated, "Finding a Fulfilment company that lives up to their promises is difficult, Go Fulfilment was selected after an extensive evaluation that included a on-site visit."
Go Fulfilment, is a provider of fulfilment business solutions, Go Fulfilment is unique in that it offers companies outsourcing of paperwork in respect of tax and VAT, allowing this to be taken care of as part of the service. Outsourcing shipping and delivery services can allow international businesses to grow effectively in the UK and Europe, without worrying about warehousing stock and employing staff to package items for despatch.
Located in central UK, The Go Fulfilment team have been established in fulfilment and warehousing for over 25 years. This commercial experience underpins the companies service philosophy to ecommerce clients who have taken the major decision to outsource their web order fulfilment and warehousing.
Go Fulfilment is a UK fulfilment house dedicated to assisting with shipping and delivery for large and small businesses within across the globe. Go Fulfilment's history as a fulfilment house ensures it will offer clients a first-class return on their investment.
For more information on Go Fulfilment services contact Brian Taylor:
brian(dot)talyor(at)gofulfilment(dot)com
website: http://www.gofulfilment.com
###