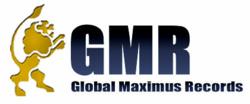 BeShane' will become a household name, she possesses the skills to become just that in my opinion
Las Vegas, NV (PRWEB) October 03, 2011
Global Maximus Records (GMR), a leading Independent music label announced today that the Company has reached an agreement with highly sought after popular music performer, "BeShane'.
The singer/songwriter will be producing her first album with Executive Producer Randall James and legendary Producer Larry Blackmon. Blackmon is also the lead singer to the iconic group CAMEO, who is also working with the label to release a long awaited CAMEO CD/DVD box set due out early 2012.
"BeShane' adds a special person to our group of great artists, and one that has the talent to provide an entertaining experience to the audience." States Randall James, President of GMR "I know she has all the tools to become something unique to her own and special to the music world. Working with Larry we anticipate some red hot music being produced for everyone to enjoy and its about quality first and she has many positive ones, " Concludes James
"Working with Larry Blackmon is amazing as an artist. Randall and the rest of the guys at GMR are all great people to work with and straight up with the same attitude towards results that I have. I am very excited about being part of GMR and what the future holds for me. Like some of the other GMR artists I have met, I think I will be very happy here, its always electric at GMR." Adds, 'BeShane'
"BeShane' I believe will become a household name, she possesses all the skills to become just that in my opinion." stated Larry Blackmon "I have to say with her style of dance and her angelic voice she's going to be an exciting project to work on and watch over time." Blackmon concluded.
The music label is diversely made up with genre', playing also host to highly talented artists like Jessica Dawn, Surface Rising, Least-of-Which and rising country music stars, 'BadHorse' among others. GMR has become a highly performing label with multiple charting singles since its birth in 2009. 'BadHorse is currently burning up the country charts with "Its All Good". For more information on the latest on all artists visit http://www.MusicatGMR.com
GMR has prepared the studio for the recording of the first single from 'BeShane' and anticipate an early 2012 release to radio. The talented artists will be performing in live performances until then with plans being made to join other GMR artists on dates leading up to the radio release.
For More Information on Global Maximus Records
http://www.MusicatGMR.com
###