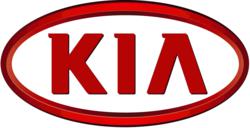 Joliet, Illinois (PRWEB) October 03, 2011
Make point to stop at Bill Jacobs Kia, which is located at 2525 W. Jefferson Street in Joliet, Illinois and meet with Drew Walker on Saturday, October 1st, 2011. Between 2:00PM and 4:00PM contestants will have the chance to win a five-CD prize pack and a chance to qualify themselves for a trip for two to this year's CMA's!
Two randomly selected contestants will be chosen from all eligible entries received at the end of the event for the trip to Nashville. Entrants must be at least 21 years of age, and dwell near the Chicagoland area to enter. Those selected must be present to claim grand prize.
Two grand prize winners will be selected at random for the CMA Flyaway trip on October 3rd at 9 a.m. based off the two qualifiers from the October 1st event, on top of the two qualifiers who were chosen from the previous August 20th Bill Jacobs Kia event. The grand-prize winners will not need to be present to win, and will be notified via phone. The grand-prize winners' guest must also be at least 21 years of age. The CMA's are scheduled for 7:00 PM CST on November 9th from Nashville's Bridgestone Arena.
Bill Jacobs Kia is one of the leading Kia dealerships in the Chicago area and offers a full selection of Kia vehicles in Joliet. If you are in the market for a new or used car in Joliet, stop by Bill Jacobs Kia.
###