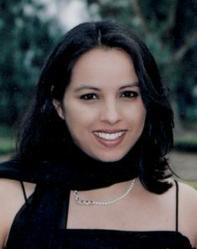 With the development of social media websites as well as online consumer pages, it is critical that any reputable dental care provider provide potential patients with the [...] knowledge consumers seek,
Mesa, AZ (PRWEB) October 05, 2011
Family dentist, Sandra Reyes, DDS has announced the launch of a new, patient-focused website created by dental website design leader ProSites, Inc. Dr. Reyes' practice is utilizing the website to educate the community on the importance of oral health. The website includes a links page with informative dental resources as well as a frequently asked questions page to address common concerns on topics ranging from oral hygiene to difficult dental procedures.
"Our website offers a vast amount of information for individuals seeking in-depth information on specific services we offer including Invisalign clear braces, veneers, whitening, cosmetic dentistry, and family dentistry. Our Links page refers patients to procedure-specific sites about the dental services that interest them most. We understand that visiting the dentist can bring up a vast amount of questions. For this reason we have included a frequently asked questions page which offers some answers to the most common questions about dentistry and our office. Although we are always available to answer any questions directly, our website offers busy individuals the ability to research us and our services before making the first direct contact with our office," said Dr. Reyes.
The website possesses interactive attributes including educational videos and a free Smile Gallery feature to help patients make better informed decisions about their oral health. Current and prospective patients now have access to information about cosmetic dentistry in Mesa, educational videos, before and after photos of dental procedures, and other informative content when they visit the website. Some of the services offered by Dr. Reyes include:
Family Dentistry
Invisalign
Cosmetic Dentistry
The website also utilizes extensive search engine optimization techniques to reach patients and local consumers who are searching for relevant information about clear braces near Mesa, AZ.
"Presently, individuals are searching for and accessing information more often and more frequently than ever before. They have a need for immediate, readily-accessible, accurate and in-depth information which will allow them to make well-informed decisions about all aspects of their life, including dental care. Patients are more aware and knowledgeable about dental services than ever before and appreciate websites with intelligent information about the services they seek. Searching for a dentist in yellow telephone books was replaced by internet searches many years ago. With the development of social media websites as well as online consumer pages, it is critical that any reputable dental care provider provide potential patients with the transparency and knowledge consumers seek," said Dr. Reyes.
About Sandra G. Reyes, DDS:
Dr. Reyes completed her undergraduate studies at the University of the Pacific in Stockton, California. While there she received a bachelor's degree in the Biological Sciences and continued her education at the University of California, San Francisco, where she received her degree of Doctor of Dental Surgery in 2002. After finishing school, her passion for the dental profession led her to establish her own practice. She feels that all patients should have access to uncompromised dental care and that they should have their expectations and needs met. Dr. Reyes has completed an intensive 24-hour special needs training program focusing in the areas of epileptic/seizure disorders, ADD/ADHD disorders, autism spectrum disorders, cognitive impairments, orthopedic impairments, phobias, and sensory disorders. Dr. Reyes hopes to reach this underserved population and provide them with the much needed care they deserve. For more information about Dr. Reyes and her team, visit the website at reyesdental.com.
###