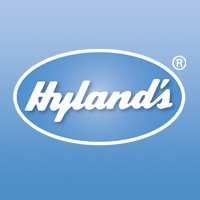 Los Angeles, CA (PRWEB) October 03, 2011
Hyland's, Inc., the largest manufacturer of homeopathic over-the-counter medications in the United States, announced today that Les Hamilton has joined the company as vice president of sales. Hamilton has over 15 years of experience in the consumer products industry and sales and marketing of over-the-counter drugs. As vice president of sales, Les will be responsible for guiding the company's sales organization and developing and implementing sales strategy.
"I have known Les for many years and I am confident that he brings to Hyland's the right mix of experience, accomplishment, and culture that aligns perfectly with our core values," said Dale Nepsa, president of Hyland's, Inc. "Les will be working closely with our outstanding sales teams in both Natural Foods and Food, Drug and Mass Merchandisers. He will be a valued member of our senior management team, providing a comprehensive sales perspective to the operations of our company."
Hamilton joins Hyland's, Inc. from The Emerson Group where he served as Field Sales Manager for seven years. While with The Emerson Group, Hamilton managed accounts of all sizes, most recently managing the Target business for all of Emerson's OTC products. Hamilton's prior experience includes almost 10 years at Target Corporation where he held different positions including category manager for numerous pharmacy categories and all OTC private label items. Hamilton graduated from Indiana University with a Bachelor of Science degree in both Marketing and Management.
"I feel honored to be joining such a great company with great people," said Hamilton. "I am excited to be leading a team that offers a wide variety of homeopathic medicines as natural solutions to feeling better. I look forward to helping grow our business."
About Hyland's Inc.
Hyland's Inc., a division of Standard Homeopathic Co., develops homeopathic medicines with the highest-quality natural ingredients, following the strictest standards of preparation. With its commitment to excellence for over a century, Hyland's consistently provides quality and integrity in every product. From Hyland's Baby Teething Tablets to Hyland's Calms Forté, Hyland's cares for families at every stage of life. Consumers can trust all Hyland's products to be natural, gentle, effective and safe for the entire family. For more information on products, visit http://www.hylands.com or http://www.facebook.com/Hylands.Health.
###