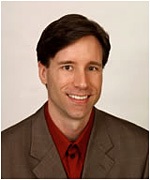 [Jim's] in-depth understanding of the labor market and experience with complex employment issues make Jim a valuable asset to the Chamber.
Dallas, TX (PRWEB) October 06, 2011
Jim Humrichouse, president of Pinnacle Technical Resources, has been appointed to serve on the Board of Directors of the North Dallas Chamber of Commerce (NDCC).
"We are pleased to welcome Jim as a member of our board," said Bruce Bradford, interim president for the NDCC. "His in-depth understanding of the labor market and experience with complex employment issues make Jim a valuable asset to the Chamber."
Humrichouse joined Pinnacle in 2001. Since then, he has played a critical role in building the company as it has grown into one of the country's largest and fastest-growing staffing firms. Humrichouse's background includes experience in corporate finance and strategy with McKinsey & Company, Barclays, and Kidder, Peabody & Co.
Humrichouse has worked and lived in North Dallas for 15 years, and he actively serves in local business organizations. He is a member of the executive committee for the board of directors of the Better Business Bureau of Metropolitan Dallas, and he is a member of Vistage International, the premiere national network for CEOs. In addition, Humrichouse is on the executive committee of the board of directors for MyPlates, a Texas-based company awarded a contract by the Texas Department of Motor Vehicles to design, market and sell specialty license plates.
"For decades, the North Dallas Chamber of Commerce has worked to make North Dallas a thriving environment for businesses large and small to succeed," Humrichouse said. "I'm grateful for the opportunity to contribute as a member of the Board of Directors, and to help the Chamber maintain its tradition as an organization of excellence and forward thinking."
About Pinnacle Technical Resources, Inc.
Pinnacle is a staffing and managed services firm that recruits and manages contingent labor for a broad variety of Fortune 500 and public sector clients. The firm's services include staff augmentation, supplier management, payrolling and independent contractor (IC) compliance. Pinnacle's 4,000 consultants serve clients at more than 450 sites across North America. In 2011, Pinnacle was ranked the third-fastest-growing staffing firm in the United States by Staffing Industry Analysts and honored as the country's top minority-owned firm by the National Minority Supplier Development Council (NMSDC). For more information, visit us at http://www.Pinnacle1.com.
About North Dallas Chamber of Commerce
The North Dallas Chamber of Commerce is an association of businesses and individuals who come together to promote the most favorable environment for business. We are here to create a great place to live, work and grow. We promote a better quality of life for ourselves and our kids. It's that simple. The chamber is a place to talk about vital issues. It's a place to take action. It's a place to meet people and make new clients (and maybe even some new friends).
###