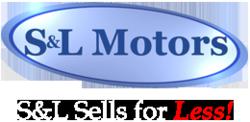 Pulaski, Wisconsin (PRWEB) October 05, 2011
S&L Motors has been proud to sell Chrysler products throughout the years and Consumer Reports' most recent statement has only solidified that. Consumer Reports recently stated that the 2011 Chrysler 300 is "the best Chrysler sedan we've seen in decades." The same praise was given to the 2005 Chrysler 300, its origin year, when it was head and shoulders above the rest of Chrysler models. With that being said, the redesigned 2011 Chrysler 300 is a turning point for Chrysler and will help spark sales for Chrysler as a brand.
Based on Consumer Reports scoring system the Chrysler 300 of old had a meager score of 64, which put it towards the bottom of Consumer Reports class of "upscale sedans." The newly redesigned Chrysler 300 model earned an "Excellent" rating, and an overall test score of 80 from Consumer Reports. This pumped the Chrysler up 16 points and among the elite in the "upscale sedan" division.
S&L Motors is a car dealership in Pulaski, Wisconsin. They offer several makes including; Chrysler, Jeep, Dodge and RAM. They also have a car service center as well as auto parts for sale. People who are in the market for a new or used car in Pulaski should stop by S&L Motors.
###