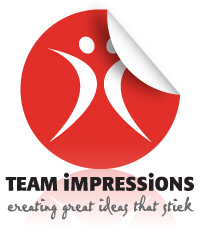 Innovating New Products and Processes for 26 Years
Elk Grove Village, IL (PRWEB) October 14, 2011
Despite an uncertain US economy, Team Impressions, Inc., the largest independent manufacturer of sticker sheets in North America, continues to overcome the Chinese outreach and is bringing business back to the US.
2011 marked the 26th anniversary of the company. This innovative Chicago based manufacturer of printing and converting has experienced significant growth over the past years.
Team's tri-prong focus on research, product development and automated low cost printing & turn-key packaging of consumer products, has extended its reach far beyond the foreign and domestic competition. In "Creating Great Ideas That Stick™", the exceptional value that Team provides its clients extends from marketing concepts and strategies to streamlined purchase savings. The company develops and manufactures products for household brands in the craft, scrapbooking, home décor, education and children's activity book trades.
Team's graphic treatments include glow-in-the-dark, glitter, Holo-Cure™ prismatic and 3D coatings. The company manufactures Static Stickers™, Wall Safe stickers, Scented stickers, Release Coated stickers, and Dry Erase and Chalk receptive coatings on a wide range of pressure sensitive stock.
Team Impressions maintains the highest standards for print quality, product testing and customer service.
The company launched its new website, http://www.teamimpressions.net in October of 2011.
###