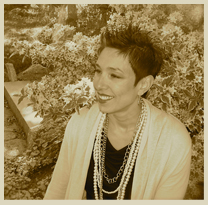 In an economic climate and housing market that are still inching their way back, renovating kitchens and baths remain the best investment.
Portsmouth, NH (PRWEB) October 04, 2011
Mari Woods announced that she opened the doors of her new kitchen, bath and home design showroom this past July. One of the things that makes downtown Portsmouth such a destination for locals and visitors is its wealth of one-of-a-kind shops. In particular, many cater to personal solutions such as handcrafted clothing, salons, custom architectural design, financial planning and even humorous trinkets to express one's individual personality. So why not add a custom kitchen and bath design business in the heart of downtown that differentiates itself by offering personal solutions at any price point.
In an economic climate and housing market that are still inching their way back, renovating kitchens and baths remain the best investment. Kitchens gained popularity in the last decade as the primary gathering spot for family time, entertaining and just about every home activity. No longer does the American family gather in the family room and share tales about their day. Today, family members convene in the kitchen for almost all home activities including sharing the day's highlights, doing homework, paying bills, game time, watching television, responding to email, and of course, food preparation. Since kitchens play such an intricate role in our lives, it's only natural that we should create a space that mirrors the way a family lives. The challenge is to personalize this space with fresh, functional ideas that fit the homeowner's budget and style. It is this challenge that excites Mari most when faced with the diverse architectural styles and cultural tastes in the Seacoast.
Mari Woods has been a designer and resident of the greater Seacoast area for a number of years. Prior to living here, Mari refined her craft in Boston and New York. While in Boston she spent over a decade as lead designer for Dalia Kitchen Design, one of the premier firms in the City. She looks back fondly at her years in the urban environment, recognizing that the metropolitan experience was a perfect foundation for design inspiration, breadth of projects from which to learn, and exposure to the best of breed practices and technology. Mari also had the opportunity to work with the likes of local professional athletes and team owners, as well as movie producers, authors, and some of the city's most celebrated CEOs.
Over the course of her professional tenure, Mari has learned some valuable lessons that she wants to instill in her new business and believes Portsmouth residents will find refreshing. Local owners of similar firms tend to elevate to the point at which they never impact the design, but rather, they spend their days involved solely with business development issues. At Mari's showroom, a client can expect to work directly with Mari and reap the benefits of her extensive background. Mari has chosen to align her business with manufacturers who embrace indigenous and/or local building practices, styles and philosophies. In addition, her long-standing presence in the industry has resulted in identifying some of the most unique, quality crafted, and technologically savvy products. Despite all of these valuable facets of her business, Mari knows that some of the most important elements of kitchen, bath and home design are ones that cannot be learned. They are having the innate trait of creativity as well as an exceptional ability to listen. These personal traits make the difference between solving a homeowner's needs or missing the mark completely.
Mari Woods Kitchen, Bath & Home will offer full design services, specializing in outfitting the kitchen and bath with custom cabinetry. Although the company specializes in these specific rooms, the team here will also perform design work for other areas such as home entertainment rooms, offices, laundry rooms, closets, and other spaces where custom cabinetry would benefit the homeowner. In addition to design services, the company will guide a homeowner through all phases of a project, from the initial vision to the last construction detail when the first celebratory cork is popped. Every detail of a project can be managed by Mari Woods, assembling a core team of highly qualified professionals that have demonstrated superior competency at their craft.
Portsmouth and the greater Seacoast area welcome Mari Woods to the downtown commercial family. Her firm is an important element to the fabric of the City's economic culture, the downtown's commitment to independent shops and practitioners, the area's thriving art and design scene, her addition to a host of "personal solution" businesses here, and a new business in our embattled economic times. Stop on by her showroom on Ladd Street, next to the municipal parking garage, and get inspired by her kitchen, bath and home showcase!
About Mari Woods Kitchen • Bath • Home
Proud to be opening in downtown Portsmouth, NH, Mari Woods Kitchen, Bath, Home is a boutique-style design showroom specializing in built-in cabinetry for private homes. With an emphasis on kitchens and baths, Mari's highly professional and original designs also encompass all living spaces requiring customized cabinetry including home offices, media rooms, bar areas, mud rooms, pantries, and laundry rooms. Only the highest quality products are offered using sophisticated and exquisite finishes unrivaled by others. Clients are always carefully and thoughtfully interviewed in a comfortable environment, and conversations include a thorough exploration of every want, need, and wish.
Mari's designs have been nationally recognized in publications such as Better Homes and Gardens, Great American Kitchens IV, Designer Baths and Master Suites, and on HGTV. At Mari Woods Kitchen, Bath, Home, clients realize and benefit from Mari's unparalleled passion and exceptional ability to individually personalize designs. Every project is approached as a unique opportunity to create spaces that are functional, truly livable, and simply fabulous. http://www.MariWoods.com
###