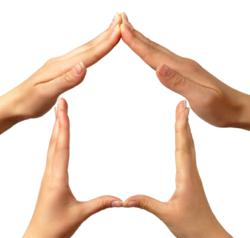 "If you are buying a home, Really buying a home, then this Webinar is a must see, Guarantees to save money"

Christine H. Mortgage Lender
Horsham, PA (PRWEB) October 03, 2011
The Webinars, presented by Nucazza, LP focus on ways for home buyers and their real estate agents to work together to create 'alternative compensation agreements' that refund the agent's traditional sales commission payment back to home buyers as either a cash rebate reimbursement , a way of buying down the rate, or as applied toward closing costs when they buy a home. In exchange, the home buyers agree to pay the agent directly for their time and services (like other professional service providers) when that support is provided. The result is that agents get paid for their time and expertise while home buyers can save thousands of dollars in typical closing costs using these new approaches.
Family Abstract is offering these webinars in an effort to enlighten customers on different ways to buy homes that give them greater control over the outcome of the purchase as well as helping them discover ways to save money. They have opened the Webinar to everyone, not just Family Abstract, Inc. customers.
The first 30 minute webinar will be presented live October 6nd, 2011 at 3:00pm (EST) and is free to all attendees. For more information or to reserve a spot, please visit the Nucazza website at http://www.nucazza.com/upcoming-webinars or register directly at https://www3.gotomeeting.com/register/178278382.
Home buyers who join Nucazza can save big on their next home purchase. Not only does your free membership give you access to information that will help educate you on how to save a lot of money but membership gives you quick and easy access to an exclusive list of broker/Realtors(R) around the country who offer Task-Based Real Estate Agreements and who are willing to work with you to help you find your dream home. Realtors(R) who offer Task-Based Real Estate Agreements to their clients. This means that home buyers:

Pay only for the services they need when buying a home and can take on more home buying tasks and responsibilities themselves while still getting the support of an experienced professional
Get to work with a Broker/Realtor(R) who gets paid directly for every task they perform on behalf of their clients and not just when a client successfully closes on a property (and ¾ of them don't!) and who can serve as a true advocate
Get the money that the Agent for the Buyer would have received as a commission payment in a traditional real estate agreement back as a rebate at closing or as a deduction of the price of the home - this can mean many thousands of dollars!
Get free access to mortgage lenders, title companies, home inspectors and other home services business willing to compete for a home buyers business by offering them the best rates possible
###