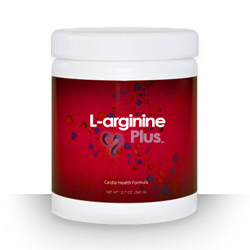 For 10 years I have been on blood pressure medication. After 8 weeks taking L-arginine Plus my blood pressure has dropped and I am completely off my normal prescriptions. This stuff is awesome! - Dave S., Utah
(PRWEB) October 05, 2011
L-arginine is now recognized as a life saving molecule known as Nitric Oxide. Nitric Oxide is naturally created in the body and with time and age is depleted. The body makes less with aging and people around the world are benefiting from supplementing their diet with the powerful amino acid.
An affordable alternative to the expensive products first introduced by network marketing companies, the L-arginine powder supplement featured at http://www.L-arginine.com (which the domain name was just purchased by Elements of Health Care) is supplying countless individuals with the natural health formula and making a noticeable difference in their lives boosting health.
Research shows in order to receive the best results, a person must consume 4,000 mg-6,000 mg of L-arginine in each serving to receive meaningful benefits. L-arginine Plus™ contains 5,000 mg of pure elemental L-arginine in each serving. This is the perfect amount to boost production of Nitric Oxide in the body. Many companies reduce the amount of ingredients they use up to 90% in order to save money.
L-citrulline works together with L-arginine and clinical trials in universities in California have established the effective amount of L-citrulline necessary to consume is 1,000 mg per serving. These studies showed that L-citrulline is critical in the production of Nitric Oxide because it acts like a catalyst when combined with L-arginine and extends the body's production of Nitric Oxide to over twenty hours. Because L-citrulline is very expensive, at a cost of $80 per kilo, many manufacturers only put in 250 mg or less and they hide that fact by saying it is part of their proprietary blend. L-arginine Plus™ is proud to deliver a full 1,000 mg in each serving.
Previously, the cost of supplementing a typical diet with L-arginine and L-citrulline could exceed $100 per month. The owners and developers of L-arginine Plus™ Cardio Health Formula, is thrilled to be making the exceptional product available for a greatly reduced price, without cutting quality. L-arginine Plus™ is priced at $39.95 or less based on the number of bottles ordered at one time.
The successful company at is a manufacturer of L-arginine Plus™ Cardio Health Formula and not just a distributor, which eliminates a middle man. This helps to procure huge savings. The organization stands behind what it sells and invites inquiries and questions directly on the helpful web site located at http://www.L-arginine.com.
Learn more by visiting: http://L-arginine.com
Or on Amazon http://amzn.to/pBoWjI
Elements Of Health Care LLC
1-800-583-8004
Ryan Gardner
###