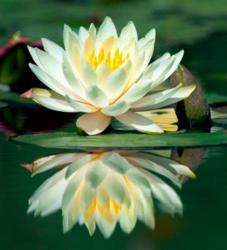 This was my last attempt at having my own biological child. I decided to try acupuncture to increase my chances. I am so glad I did.
-Vicky
Brooklyn, NY (PRWEB) October 06, 2011
Vicky, 45, postponed starting a family due to schooling and career. At the age of 43 she began the process with Western fertility doctors and had her first IVF. After six completely unsuccessful IVFs, she began a three month fertility program at Garden Acupuncture. Two weeks ago, a much healthier Vicky underwent her 7th IVF and became pregnant.
Acupuncture and Chinese herbs have been used for thousands of years to increase fertility. Now there is scientific research showing it not only improves chances of naturally getting pregnant but also greatly improves conception rates when used in combination with IUIs and IVFs. Acupuncture increases blood circulation to the uterus, improves egg quality and prepares the woman's body for conception thereby increasing rates of pregnancy, decreasing chances of miscarriage, and improving recovery time after delivery.
Garden Acupuncture is located in Park Slope Brooklyn, next to the Food Co-Op
790A Union St (between 6/7th Ave)
http://www.GardenAcu.com
Specializing in fertility medicine and pain resolution using acupuncture, Chinese herbal therapy and nutritional counseling.
# # #