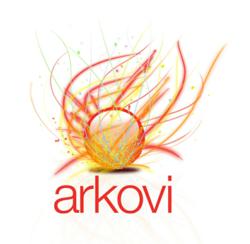 Often the hurdle is uncovering the best practices and seeing how social media is being used.
Dover, OH (PRWEB) October 04, 2011
Arkovi Social Media Archiving is continuing to foster education for professionals looking to leverage the power of social media. Arkovi's newly redesigned website showcases an engaging Resource Center that provides free educational content on social media. Visitors to Arkovi.com can download webcasts and listen to a wide range of experts discuss topics such as social media analytics, 10 mistakes to avoid on LinkedIn, and integrating social media and your website.
Also available for download is Arkovi's new white paper, which illustrates how social media archiving not only keeps advisors in compliance with the SEC and FINRA, but can also enhance their marketing efforts if they effectively analyze the information collected from their online activity. This informative white paper also includes real world case studies on the use of social media for business.
"Often the hurdle is uncovering the best practices and seeing how social media is being used," said Blane Warrene, Arkovi CEO. "Our Resource Center brings that content for anyone to leverage."
If you are interested in social media archiving or are looking for tips on how to strengthen your social media presence, check out Arkovi's educational new Resource Center and learn how to take your business to the next level.
About Arkovi Social Media Archiving
With a collective 55 years of financial services experience, Arkovi's team brings expertise in compliance, operations and technology to the Arkovi customer experience. Arkovi enables financial services and other firms to keep a permanent record of their social media participation through an affordable, always-on (accessible from home, office or mobile) archiving solution. This solution can also be used to track social media content for purposes of market intelligence.
Learn more by visiting the brand new website at http://www.arkovi.com or call +1-866-222-2334.
Connect with us on Twitter, Facebook and LinkedIn.
# # #