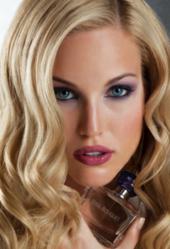 "Steel Bouquet is an extension of our history and represents our drive to take on the future." ̶ Connie Tang, President of JAFRA USA.
Westlake Village, CA (PRWEB) October 03, 2011
To continue the 55th anniversary celebration, JAFRA USA launched today the official Commemorative Anniversary Fragrance, Steel Bouquet, a perfume for the Renaissance Woman—sold exclusively through JAFRA USA Consultants.
Renowned for creating exclusive signature fragrances that evoke the essence of every woman, JAFRA USA enhances the existing collection with a timeless fragrance that celebrates the independent spirit of women; a feminine inner-force that has been key to the company's 55 years of success.
"A fragrance is not just an accessory but a personal revelation of ones character," said Connie Tang, President of JAFRA USA. "To celebrate our 55 years of enabling women to realize their full potential, we created a fragrance that represents the soft yet enduring feminine strength. Steel Bouquet is an extension of our history and represents our drive to take on the future."
The signature scent was developed by one of the world's top European perfumers who work with the finest Haute Couture design houses. The result is an utterly exquisite fragrance that captures the characteristics of a woman that has transformed her life and the lives of others.
Part of the Oriental Chypre olfactive family, Steel Bouquet combines luscious top notes of bergamot, grapefruit, and violette with captivating bottom notes of sandalwood, amber, and patchouli prisma. The heart of the fragrance is an enchanting fusion of jasmine, vanilla orchid and bourbon pepper.
Steel Bouquet is packaged in a 1.7 fl. oz. glass bottle that was uniquely crafted to reflect clarity, elegance and sculpted to mimic the lines of a woman's curves. The fragrance is priced at $55 USD and currently available as part of the JAFRA USA Holiday Gift Guide. Learn more about Steel Bouquet by visiting http://www.steelbouquet.jafrausa.com. To find a JAFRA USA Consultant visit http://www.jafrausa.com.
ABOUT JAFRA Cosmetics International, Inc.
JAFRA Cosmetics was founded in Malibu, California in 1956 by Jan and Frank Day with the vision of providing women with world class products and business opportunities. In 2004, the privately-held JAFRA joined the Vorwerk Group, a German-based, multi-billion dollar international direct sales company, represented in over 60 countries worldwide.
JAFRA's 550,000 worldwide Independent Consultants make it one of the world's largest producers of cosmetics today. With annual sales in excess of half a billion U.S. dollars, JAFRA has a worldwide product portfolio that encompasses skin and body care as well as spa products, color cosmetics and fragrances, which JAFRA produces using high-quality natural ingredients and state-of-the-art manufacturing facilities. JAFRA products are manufactured using a brand new $30 million manufacturing facility which came on-line in Queretaro, Mexico in early 2010. JAFRA products are sold globally in 17 countries including Latin America, North America, Europe and now Asia. For more information, please visit http://www.JAFRA.com.
###