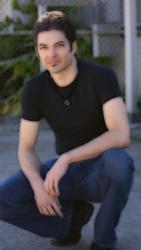 New Report: Top Three Flirting Tips for Guys Revealed by Dating Expert
San Mateo, CA (PRWEB) October 11, 2011
Dating expert, Carlos Xuma says there is a science to dating. Men are not born with the ability to attract women. Well, maybe a few are, but for the rest of the male population, it is something they have to learn. There are tips and techniques that can make a man stand a head above all the other guys out there on the prowl.
In a new report, Carlos Xuma reveals there are three flirting tips for guys that can help men become more attractive to women, improve their dating life right now, and increase their sex appeal ten-fold.
Here's the first tip Xuma shares in his report on flirting tips for guys: to be sexy, a man must be passionate about something.
"An easy way for a guy to improve his self-confidence and your attractiveness to women is to turn his focus inward and spend time pursuing your passions," Xuma says. "Believe it or not, the more he does this, the more women will be interested in him. Whatever his passion is, he must think about how it makes him feel. Does he feel confident? Does he feel alive, energized and excited?"
Men need to remember how that feels and then the next time they are in a conversation with a woman, they should bring up this passion.
"He has to talk about it and how it makes him feel," Xuma says. "Talking about a passion makes him feel more alive, more energized and shows he's ambitious and interesting."
In his new report revealing the top flirting tips for men, Xuma also teaches men why women are attracted to jerks and how men can adopt some of those qualities while still maintaining their identities as good guys.
"There is a middle ground between the nice guy – who by the way always finishes last – and the jerk. It's called the alpha male," Xuma says in his report on flirting tips for guys. "When a man plays the nice guy, he isn't exciting enough for the woman to think of him in a sexual context. He's too nice and too safe. The alpha male or alpha man is the leader of the pack who is dominant, masculine, self confident and respected. Unlike the jerk, who might use his brawn to vie for dominance, the alpha male uses his brain."
Xuma has spent years teaching hundreds of men flirting tips for guys and has been a dating expert and attraction adviser for more than 10 years. He has appeared on ABC and CBS television, as well as Playboy radio. He's the author of The Bad Boy Formula, Secrets of the Alpha Male, the Girlfriend Training Program, and numerous other books and articles. He has also been recognized for his work sharing dating advice for guys and helps them learn how to flirt with women.
For more information, visit Carlos Xuma's website at http://www.carlosxuma.com.
###