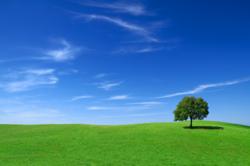 San Diego, California (PRWEB) October 06, 2011
Morales Associates launched its new website today marking the company's 16-years in the field of Organizational Development. The new site provides a more interactive and intimate way to learn about the company and its strategic partners, and it shares expertise gathered from working with a broad range of enterprises in the USA and abroad.
"This new website truly captures the 'html' of our organization - the spirit and substance of what we do," said Morales Associates' Founder and President Dr. Rick Morales. "It conveys concise information people can apply to their work and their everyday lives."
Highlights of the site include:

Educational videos covering industry topics such as Change, Emotional Intelligence, and Dysfunctional Teams
One-pagers such as Tips on Motivation and Goal Setting & Action Planning
Blog Looking for Clues with topics ranging from leadership and team dynamics to the demands of enterprise cultures in our current economic climate
Link to a free quarterly newsletter: Development News You Can Use
Insights into Morales Associates' capabilities and expertise
Video and print case studies demonstrating brief examples of Morales Associates' client successes
Morales Associates provides services in executive coaching, leadership development and team and enterprise effectiveness. Its founder, Dr. Rick Morales, and his team design and deliver custom learning initiatives and interventions that link the assessments and feedback they provide with experiential learning and process facilitation to help clients achieve real world solutions. Certified in a wide variety of assessment tools and processes, Rick utilizes 360-degree multi-rater feedback instruments, personality inventories and simulations to facilitate professional learning and development. He has been a certified examiner for the California Quality Awards Program, utilizing criteria of the Malcolm Baldrige National Quality Awards.
Previously on the faculty of the Center for Creative Leadership (1988-1995), Rick was a member of the Leadership Diversity Research Group and facilitated core Center offerings like the Leadership Development Program and Looking Glass, Inc. He also served as San Diego Program Manager of Leader-Lab, an action-learning program for senior executives around the globe. He has co-developed a highly regarded Latino leadership progra m for professionals that links dual-world dynamics with issues of power and leadership in organizational environments. See http://www.llead.com.
Rick, an applied sociologist, received his Doctorate from the University of California, Berkeley in 1985 and has presented to numerous audiences on the topics of leadership development, organizational dynamics and strategic diversity. Additionally, he has been a juried speaker at national conferences of the Human Resource Planning Society, the Society for Human Resource Management, the Organizational Development Network, the American Sociological Association, and the National Council for La Raza. To learn more, visit http://www.morales-associates.com.
The brand new design was executed by Canopy Marketing.
###