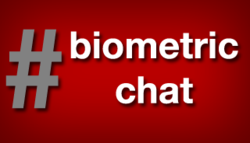 (PRWEB) October 04, 2011
M2SYS Technology announced that Thursday October 6th from 11am – 12pm EST will be the first official tweet chat on biometric technology (hashtag #biometricchat). The chat is designed to promote an open dialogue about a technology that is increasingly used in many different identification applications within a variety of markets including: security, workforce management, healthcare, membership management, border control, public safety, retail, banking, education and mobile devices. The biometric tweet chat is designed to:

Allow Twitter users an opportunity to engage in real-time conversation with each other about biometric technology
Learn from industry leaders and experts who will be invited as guests to share their knowledge about the technology and topics related to biometrics
Encourage Twitter users to ask and answer questions to the experts and each other
Allow opinions to be voiced by Twitter users to gain a deeper understanding on different points of view
Discuss international applications of biometric technology and how future deployments can and will change the world we live in
The first topic of discussion in Thursday's tweet chat will be biometrics and privacy with special guest James Baker, a political consultant who works with the UK's NO2ID campaign. The format will be a single topic, Q&A discussion with the goal of answering approximately 5 questions throughout the hour allowing participants to jump in with their own comments and questions throughout.
Subsequent chats will be held on the first Thursday of every month from 11am – 12pm EST and the topic for November will be biometrics in healthcare. Additional details about the biometric tweet chat can be found on the M2SYS Blog. Follow the hashtag #biometricchat for updates, annoucements and future topics of discussion.
About M2SYS Technology
M2SYS Technology, http://www.m2sys.com, provides technology that makes biometric software affordable, simple to integrate and inexpensive to support enabling customers to easily utilize the right form of biometric technology for their needs. The M2SYS Corporate Blog can be found at blog.m2sys.com.
# # #