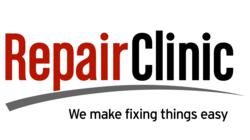 (PRWEB) October 05, 2011
Ever wonder how to fix a thumping noise in an air conditioner or dishwasher, search for a hard-to-find part for a home appliance or even find an engine component for a racing lawn mower racer? Then RepairClinic.com http://www.repairclinic.com/ can help, especially for those wanting to save money on costly repairs or on a tight household budget.
The Northbrook, Illinois-based U.S. Lawn Mower Racing Association http://www.letsmow.com has announced that RepairClinic.com will be a partner of its STA-BIL Lawn and Garden Mower Racing Series, http://www.letsmow.com and will support the Sam Rogers U.S. All American Open, November 4-6 in Stevenson, Alabama. The "All American" will bring together hobby lawn mower racers from across the country to honor the late Sam Rogers, a lawn mower racer who recently passed away. For event information visit http://allamericanmowerchampionships.yolasite.com/
"RepairClinic.com is a great place for parts and repair information," said Bruce Kaufman, "Mr. Mow It All," President of the U.S. Lawn Mower Racing Association (USLMRA), the nation's oldest and largest national racing mower sanctioning body. "RepairClinic.com saves time and money for DIY homeowners and lawn pros. For grassroots STA-BIL lawn mower racers, using RepairClinic.com means more time to kick grass on the track and more money to watch Jeff Gordon and the NASCAR® big boys run."
RepairClinic.com provides the do-it-yourselfer with the resources needed to fix household appliances, vacuum cleaners, lawn mowers, and outdoor power equipment. RepairClinic.com® has an extensive inventory of more than 1 million parts that are photographed, defined, and categorized to optimum location and purchase. RepairClinic.com® assists more than 75,000 individuals each month with free repair help information, a vast library of text documents, diagrams, and high-definition videos and a continuously updated library and employee training. Exemplary customer service and an extraordinary return policy allows any part to be returned within 365 days with a money back guarantee. And with the RepairClinic.com® same-day shipping guarantee on all in-stock parts, there is no wonder why more than 2 million customers nationwide have purchased parts from RepairClinic.
RepairClinic.com began in 1999 in a small, rented office with a team of seven people. By 2004, to accommodate its' rapidly growing inventory and staff of over 50 employees, the company built a 60,000 sq. ft. headquarters in Canton, Michigan. Since then RepairClinic has added 26,000 sq. ft. and 80 more employees including a team of bi-lingual customer care representatives.
RepairClinic.com offers repair help on large appliances such as air conditioners, refrigerators, ovens and washing machines as well as outdoor power equipment such as lawn mowers, snowblowers and chain saws. RepairClinic.com stocks parts for appliance brands like Admiral, GE, Kenmore and Whirlpool, as well as outdoor power equipment brands like Toro, Honda, MTD, Craftsman and John Deere.
The U.S. Lawn Mower Racing Association sanctions and presents organized lawn mower racing across America including the 20-race STA-BIL® Lawn and Garden Mower Racing Series and a network of 50 Local Chapters and Affiliated Clubs hosting more than 140 sanctioned races nationwide. Title sponsor STA-BIL is the #1 selling fuel stabilizer that keeps gas fresh in stored power equipment. STA-BIL® lawn mower racers compete in seven classes at speeds up to 60 mph with all cutting blades removed:
USLMRA sponsors include STA-BIL Fuel Stabilizer, HEET GasLine Antifreeze, Diesel Power!,104+ Octane Boost, No Leak, Alumaseal, Start Your Engines!, Blitz EZ Lift Rider Ramps and Hand-E Hauler, K&N Filters and Gnomefrenzy.com.
For mow information visit http://www.letsmow.com.
###