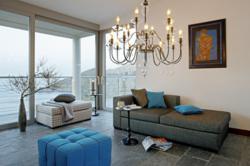 (PRWEB) October 05, 2011
Welcome to the World of Pummer®:
Pummer® AKA Natural by Design continuously is searching to enhance the existing port folio of contemporary and 'in-style' furniture and accessories from around the world.
This year Pummer® is proud to continue its line on presenting up to date existing and new products alike from the following brand names:

Pummer®: "Experience the Pummer Lifestyle". Furniture and accessories with an up to date, modern European flair of style.
Lambert: "Lambert' s special home world wants to be discovered, once you have found it, you never want to do without". The entry door towards to be open and inquisitive to develop your own personal taste in creating your own personal home environment.
Samina: "Everything you need for a healthy sleep". Natural rubber mattresses and Samina virgin wool padding with climate regulation.
Green Earth: "Guaranteed durable quality for people & nature". Pillows and blankets are produced from pure, natural materials in Austria and Germany.
Engels: "For over 75 years Engels candle manufacturer have stood for the highest degree in quality and offer an uniqueness in the culture of living style". Contemporary, classical and trend candles, hand made in Germany.
All products and manufactures are chosen in order to complement each other in life style, harmony and elegance alike, thus creating a unique atmosphere unlike of any 'local' main stream products.
Claus Pummer owner and founder has a master degree in furniture design and manufacturing and a passion to deliver a living space atmosphere and environment to each and every customer specific needs, wishes and dreams.
Pummer® would like to simplify you life while helping to understand individual needs and ideas alike.
Currently Pummer® is offering a unique line of Engel's candles from Germany which offer a unique blend of timeliness in style and elegance as well as lasting beauty which extend the romantic venue of the coming fall period.
We are looking forward inviting you to the experience the "Pummer® Lifestyle" on Pummer's web page: http://www.pummer.com
###