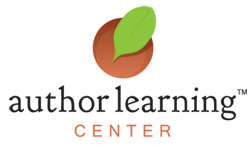 Bloomington, IN (PRWEB) October 04, 2011
Author Learning Center, the premier online educational resource for authors engaged in any stage of the story development or book marketing process, today announced the hard launch of its full-featured web community. Designed for both aspiring and established authors, the subscription-based community is loaded with exciting mixed-media offerings including live and on-demand webinars, podcasts, videos and articles from industry experts and notable writers.
As a division of the world leader in indie book publishing, Author Solutions, Inc., the Author Learning Center is built on the experiences gathered during the publishing of more 140,000 new books from over 90,000 different authors. Publishing industry A-Listers like Marvel Comics creator Stan Lee, and best-selling authors including Mitch Albom, Elmore Leonard and Victor Villasenor will even have a presence, providing fun and informative video resources to the community.
"We recognized a basic need that existed in the book publishing community for a comprehensive educational resource designed to guide authors through both the business and creative aspects of book development," said Keith Ogorek, senior vice-president of Marketing of Author Solutions, Inc. "We envisioned the Author Learning Center as the complete resource for authors to bring their book from the idea phase to the book shelf."
Fresh off a successful beta release, the Author Learning Center includes interesting new features including:

Author Space –This online workspace is an author's portal into the Author Learning Center. It allows for easy access to the author's book projects, personal profile page, the author community and the site's complete library of educational content. Author Space also provides links to new and popular content as well as recommended content based on an individual's profile settings. Content that has been read or viewed can be easily added to a convenient "My Resources" tab for quick retrieval at a later date.
Book Development Tool – Here authors can create a book project, establish a timeline and track its progress using a sliding status bar. Content is grouped according to the task it is most relevant to, providing quick access to the resources necessary to complete current goals.
Author Community – Functions as a customizable workgroup for authors to share content, (including project progress updates, news and status updates and "favorite" items) as well as solicit feedback and critiques to help them achieve their goals.
Mobile Video Capability: Community users now have access to the Author Learning Center's video library and webinars on their smartphones.
The Author Learning Center's full catalog of features is available on a yearly subscription basis for $149.00. Free, limited guest access is also available. For more information or to claim a free trial subscription please visit http://www.authorlearningcenter.com.
About Author Learning Center:
Established in 2011, Author Learning Center is a first-of-its-kind educational resource for authors engaged in any stage of the book writing and book marketing process. The subscription-based web community offers a comprehensive range of content and services from leading authors and publishing industry experts. Follow us @authorlearning on Twitter.
About Author Solutions, Inc.
Author Solutions, Inc. (ASI) is owned by Bertram Capital and is the world leader in indie book publishing. ASI's leading self-publishing imprints—AuthorHouse, AuthorHouse UK, iUniverse, Palibrio, Trafford Publishing and Xlibris —have helped more than 90,000 authors self-publish, promote, and bring to market more than 140,000 new titles. Through strategic alliances with leading trade publishers, ASI is making it possible to develop new literary talent efficiently and provide authors a platform for bringing their books to market. Headquartered in Bloomington, Indiana, ASI's global reach includes imprints developed specifically for authors in Australia, New Zealand, and the United Kingdom. For more information, visit authorsolutions.com, and follow us @authorsolutions on Twitter for the latest news.
###