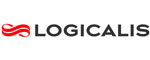 These tools and technologies have fundamentally changed the way organizations communicate.
Farmington Hills, MI (PRWEB) October 04, 2011
Voicemail as you know it is dead. Communication technologies adopted by Corporate America to improve productivity have witnessed many revolutions and evolutions. But none have offered more significant impact than the current crop of enterprise communication and collaboration tools, according to technologists at Logicalis, an international provider of integrated information and communications technology (ICT) solutions and services (http://www.us.logicalis.com). "These tools and technologies have fundamentally changed the way organizations communicate," says Jim Dossias, Cisco Practice Director at Logicalis. Dossias identifies four top trends in enterprise communication and collaboration affecting voicemail, instant messaging (IM) and presence, full collaboration and video, which add up to huge productivity gains for corporations embracing these changes.
Top Trends in Enterprise Communication and Collaboration
Logicalis has identified Top Trends in Enterprise Communication and Collaboration that information technology (IT) professionals and their business counterparts should be investigating for their organizations.
It's not your grandfather's voicemail. The traditional voicemail that earned its spot as a killer application in the early 1980s has been replaced by unified communication systems that offer more flexibility, especially for mobile executives. "We're seeing less and less traditional voicemail as business users adopt other communication technologies," says Dossias. "When they do use voicemail, they want to see who it's from before they play it back. No more listening through endless voicemail messages until you reach one that is critical."
IM wherever UR. While initially facing slow adoption rates in Corporate America, IM and presence technology are now being embraced as the new killer productivity application for business. IM and presence technologies like Cisco WebEx Connect IM or the new Jabber client enable business users to communicate and collaborate more effectively with colleagues, partners, and customers. Presence technology also offers the ability to see when a colleague is busy or available. "Instead of wasting time leaving messages on multiple devices hoping that you'll catch the person, you can find out immediately if he or she is available," says Dossias. "If not, you can decide to connect with someone else on your team, rather than sitting and waiting for a response."
Multi-channel communication becomes real. There is a movement toward full collaboration where business users can not only call and connect, but send a file while talking, share a video and add another colleague or vendor into a conference with just a click. This is a real time saver for busy executives who can now easily discuss, share and modify proposals, prices and product information on the fly.
Meeting doesn't mean having to remove your shoes. While the Dick Tracy video watch hasn't become as popular as many ardent fans had hoped, new techniques in video bandwidth and compression technology over IP converged networks and the internet have made high-resolution desktop video more affordable and practical. It has cut down on office travel and increased team collaboration. "Now when I have an idea I want to bounce off someone across the country, I can see his reaction – that tells the real story," notes Dossias.
What does this all look like in real life? It's pretty simple, according to Dossias, it looks like a big boost to productivity.
"At any point in time, just like any other business person, I have a lot of information that I need to share and collaborate on with team members and customers," says Dossias. "For example, recently an account manager sent me an email requesting details about a specific solution for one of his customers. I immediately checked his presence information, saw that he was available, and sent him an IM asking if he had time to speak then. When he said, "Yes," I clicked to call him on our VoIP (voice over IP) phone system. Then, I shared a WebEx presentation from my desktop to walk him through the product options. Within a couple of clicks we were talking via full screen video. All of this started with a simple email and ended with a much more engaging conversation and much more enthusiasm than would have happened if I had simply emailed him a PDF and a price list."
Learn more: See the Logicalis approach to Communication and Collaboration here http://www.us.logicalis.com/uc
About Logicalis
Logicalis is an international provider of integrated information and communications technology (ICT) solutions and services founded on a superior breadth of knowledge and expertise in communications & collaboration; data center; and professional and managed services.
Logicalis Group employs approximately 2,500 people worldwide, including highly trained service specialists who design, specify, deploy and manage complex ICT infrastructures to meet the needs of over 5,000 corporate and public sector customers. To achieve this, Logicalis maintains strong partnerships with technology leaders such as Cisco, HP, IBM and Microsoft.
The Logicalis Group has annualized revenues of over $1 billion, from operations in the UK, US, Germany, South America and Asia Pacific, and is fast establishing itself as one of the leading IT and Communications solution integrators, specializing in the areas of advanced technologies and services.
The Logicalis Group is a division of Datatec Limited, listed on the Johannesburg and London AIM Stock Exchanges, with revenues of approximately $5 billion.
For more information, visit http://www.us.logicalis.com.
Business and technology working as one
Facebook: http://www.facebook.com/Logicalis?v=wall
Twitter: http://twitter.com/logicalis
RSS: http://www.us.logicalis.com/feeds/rss.aspx
YouTube: http://www.youtube.com/user/LogicalisIT
Blog: http://www.hypeorripe.com/
###