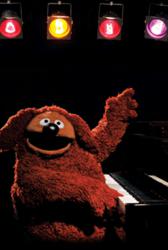 Nashville, Tenn. (PRWEB) October 04, 2011
It's time to play the music! The Muppets are returning to Hollywood, and Yamaha Entertainment Group will choose one lucky winner to see the curtain go up. Yamaha is giving away a trip to the premiere of the new film, Disney's The Muppets, along with a brand new Yamaha AvantGrand N1 piano, which will be seen on the upcoming cover of All Access magazine, featuring the piano playing Rowlf the Dog.
The sweepstakes begins September 26, 2011 at 9:00 a.m. CST and ends October 26, at 11:59 p.m. CST. One winner will be chosen at random from all entries received. The Grand Prize consists of an AvantGrand N1 piano and two tickets to the world premiere of Disney's The Muppets in Los Angeles, California on November 12, 2011 (date subject to change), along with round trip airfare and ground transportation and two nights of standard hotel accommodations.
It's easy to enter and no purchase is necessary. For additional details, visit http://www.Facebook.com/YamahaEntertainmentGroup. One entry per person. Please see official rules for details.
The AvantGrand N1, an entry-level version of the company's acclaimed AvantGrand hybrid piano technology, offers advanced piano sound reproduction without the tuning, cost or footprint of a comparable stringed instrument. Serious players who live in small spaces or who have limited budgets need not sacrifice the feel and sound of an acoustic grand. Delivering the tone and touch of a nine-foot Yamaha CFIIIS concert grand piano, the N1 is the most compact and affordable addition yet to the AvantGrand family, which includes the N2 upright and the acclaimed, flagship N3 hybrid piano.
For more information on Yamaha products, write Yamaha Corporation of America, P.O. Box 6600, Buena Park, CA 90622; telephone (714) 522-9011; e-mail infostation(at)yamaha(dot)com; visit http://www.yamaha.com/press. For more information on Yamaha Entertainment Group, visit http://www.yamahaentertainmentgroup.com.
About Yamaha
Yamaha Corporation of America is the largest subsidiary of Yamaha Corporation, Japan and offers a full line of musical instruments and sound reinforcement products to the U.S. market. Products include: acoustic and digital pianos, portable keyboards, guitars, acoustic and electronic drums, band and orchestral instruments, marching percussion products, synthesizers, professional digital and analog audio products, and innovative technology products targeted to the hobbyist, education, worship, professional music, and installation markets.
About Yamaha Entertainment Group
Yamaha Entertainment Group is a boutique, one-stop shop, record label developed to be the champion of the musician with the backing power of the largest music manufacturer in the world. YEG is branding, promotion, concert production, content development, product placement, tour support, piano logistics and artist relations, all rolled into one. Home to more than 3,600 talented artists, YEG is responsible for the development and advancement of the Yamaha brand name through numerous artist related activities worldwide.
###