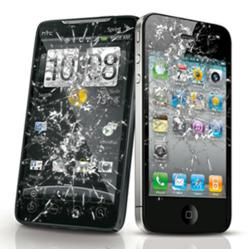 Denver, CO (PRWEB) October 04, 2011
uBreakiFix, a premier electronics repair company that specialized in iPhone, iPod, iPad and Smartphone Repair, is hosting the Grand Opening of its Denver location on Saturday, October, 1 2011. uBreakiFix's newest location is in the heart of Denver in the upscale North Cherry Creek shopping district and will be located at 2424 East 3rd Ave. As a part of their week-long Grand Opening celebration, uBreakiFix will be offering 10% off all repair service as well as other giveaways and promotions.
uBreakiFix has repaired tens of thousands of iPhones and various other portable devices across the country to date and is proud to extend the uBreakiFix repair experience to the Denver market. For the convenience of Denver locals, there is no need for appointments and walk in repairs are welcome. The repair shop will be open Monday thru Saturday, 10am-7pm and Sundays 12pm-5pm. Professional cell phone repair technicians can repair common issues like shattered screens in minutes while you browse the shop for accessories or walk around the upscale North Cherry Creek shopping district.
The opening of a Denver, CO location is part of the uBreakiFix initiative to "bring while-you-wait Smartphone repair to the consumer" says David Reiff, the companies co-founder and Vice President. "We have found that customers can't live without their phone during the time it takes to mail it back and forth to our off site repair facilities. Smartphones are like a limb to most people and when it breaks, they need it fixed fast," continues Reiff. uBreakiFix will now provide while you wait repair to customers local to Denver, CO rather than forcing them to mail their phone in for repair. Denver, CO will be uBreakIFix's nineteenth locations nationwide and it is slated to open at 10:00AM on October 1.
uBreakiFix Denver:
2424 East 3rd Ave
Denver, CO 80206
Phone #720-941-0444
###