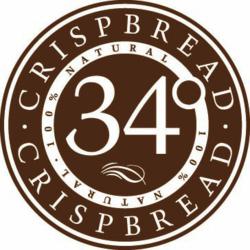 Denver, Colorado (PRWEB) October 04, 2011
34 Degrees, today, announced it is donating 5% of the sales for all of its crackers sold at Whole Foods Markets in the month of October to nonprofit Whole Planet Foundation to help alleviate poverty worldwide. This contribution will help fund the Foundation's mission to provide poor entrepreneurs in developing countries with a chance to lift themselves out of poverty through micro-credit. The goal is to donate $10,000.
"We believe in the mission of the Whole Planet Foundation," says Craig Lieberman, founder and president of 34 Degrees. "Over the last year, we have focused on donating to causes which alleviate childhood hunger in our own community. Poverty is a contributing factor of childhood hunger; this partnership allows us to help individuals outside our immediate community. As a business owner I understand the feeling of satisfaction one gets from having the power to support your family."
34 Degrees made a commitment in 2011 to support causes that help alleviate childhood hunger and will donate 1% of its production, over a million crispbread crackers, to the Food Bank of the Rockies before the end of the year. Donating to the Whole Planet Foundation is a natural extension of the current giving program.
In 2005, natural and organic retailer Whole Foods Market established Whole Planet Foundation as an expansion of its mission to be an active participant in the global community. The nonprofit provides grants to micro-finance institutions in poor communities where the grocer sources products.
"Kudos to 34 Degrees' for making it easy for customers to join the fight against global poverty," said Philip Sansone, president and executive director of Whole Planet Foundation. "Now, when Whole Foods Market shoppers make the simple choice to buy this tasty snack, they're helping to provide a better future for those in need in developing countries."
To date, the Foundation has authorized $22.5 million and funded more than $13.5 million in micro-finance programs in 45 countries, positively impacting more than a million people worldwide.
For more about 34 Degrees, please visit 34-degrees.com. To donate to Whole Planet Foundation, learn more about the nonprofit, or for stories from micro-credit loan recipients, visit: http://www.wholeplanetfoundation.org or read the Whole Story blog at: http://blog.wholefoodsmarket.com.
About 34 Degrees: A most clever cracker.
34 Degrees was borne from Craig Lieberman's simple desire for a light, crispy cracker that pairs perfectly with the world's favorite cheeses. These thin wafers of goodness are made using only a handful of natural ingredients. The result is a deliciously crisp and subtly toasty cracker that makes a great snack any way you serve it. Made with care in Boulder County, Colo., 34˚Crispbread crackers are available in six varieties: Natural, Sesame, Cracked Pepper, Rosemary, Lemon Zest and Whole Grain. http://www.34-degrees.com.
Media contact:
Drew Calvert
34 Degrees
303-449-2108 Ext: 17
drew(at)freshideasgroup(dot)com
###