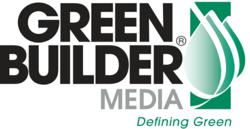 His experience in transforming markets and helping consumers understand the necessity of sustainable living is unparalleled.
Seattle, WA (PRWEB) October 04, 2011
Green Builder Media announced today that Barney Feinblum, former president and CEO of Celestial Seasonings and Horizon Organic Dairy, will be the next visionary presenter for its Impact Series: Game Changers in Sustainability webinar program. Feinblum will join Green Builder Media President Ron Jones on October 12 for an engaging conversation about transforming markets, influencing purchasing patterns, and successfully reaching consumers with thought-provoking sustainability messaging.
Green Builder Media launched the Impact Series in early 2011 with inaugural speaker, Lester Brown, founder of the Earth Policy Institute, followed by former HUD Secretary Henry Cisneros, ocean activist Jean-Michel Cousteau, venture capitalist Guy Kawasaki, environmentalist Dr. Marcus Eriksen, vice president of Global Responsibility for Starbucks Ben Packard, and most recently William Ruckelshaus, the first EPA Administrator.
"I have known Barney Feinblum since the 1990's," said Green Builder Media CEO, Sara Gutterman. "Barney played an essential role in converting the organic food and natural products industry from fringe to mainstream. His experience in transforming markets and helping consumers understand the necessity of sustainable living is unparalleled. I learn something new from him every time I talk with him, and I look most forward to hearing what he has to say on our next Impact Series webinar."
Mr. Feinblum is co-founder of Alfalfa's Market and serves as the company's Chief Financial Officer. Barney is also a managing director of Greenmont Capital Partners and serves on its investment committee. Before bringing Alfalfa's back to Boulder, he was the founder and president of Organic Vintners, America's premier importer of organic wines. Prior to that, he served as President and CEO of Horizon Organic Dairy, and led the company through its initial public offering. Barney also spent 17 years at Celestial Seasonings where he held the positions of vice president of Finance, chief operating officer, chairman, CEO and president.
In addition to leadership roles with some of the greatest names in natural products manufacturing, Barney has significant natural foods retail experience. These roots started with Alfalfa's Market in 1983 when Barney became a founding Board member and served on the Alfalfa's Board until it merged with Wild Oats in 1996. He then served on the Wild Oats Board until 1998. Barney was also a founding partner and served on the board of directors of Fresh & Wild, a leading natural foods retail chain in London, which was acquired by Whole Foods Market in 2004.
The live webinar will be held Wednesday, October 12 at 11a.m. PDT/2 p.m. EDT, and will then be available on demand at http://www.greenbuildermag.com. The webinar is generously co-sponsored by BASF, Boral, Beam by Electrolux, BioBased Insulation, DuPont, and Green Builder Coalition.
Green Builder Media Green Builder® Media, LLC is the leading media company in the North American residential building industry focused exclusively on green building and responsible growth. With a comprehensive suite of print media, online options, demonstration homes, case studies, training and education vehicles, and live events, Green Builder Media assists building professionals prepare themselves for the new green economy. For more information, visit http://www.greenbuildermag.com.
###