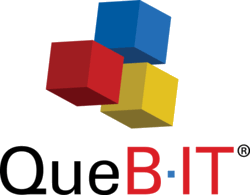 "Our steady growth, ongoing investments, and strategic partnerships continue to deliver value for our clients," said QueBIT CEO Gary Quirke.
Scarsdale, New York (PRWEB) October 04, 2011
Inc. magazine today ranked QueBIT Consulting LLC in the Inc. 500|5000 for the fifth straight Year. The Inc. 500|5000 is an exclusive ranking of the nation's fastest-growing private companies. The list represents the most comprehensive look at the most important segment of the economy—America's independent entrepreneurs. Online retailer ideeli tops this year's list. QueBIT Consulting joins Spirit Airlines, television maker Vizio, Honest Tea, Dunkin Donuts and Metrokane, makers of the Rabbit corkscrew, among other prominent brands featured on this year's list.
In a stagnant economic environment, median growth rate of 2011 Inc. 500|5000 companies remains an impressive 94 percent. The companies on this year's list report having created 350,000 jobs in the past three years, and aggregate revenue among the honorees reached $366 billion, up 14 percent from last year.
QueBIT is an IBM Premier Partner, specializing in Business Analytics Solutions. QueBIT has managed hundreds implementations of Cognos across many different business sectors, solving a broad range of business problems, including financial reporting and consolidations, budgeting, forecasting, what-if planning, business modeling, financial analytics and business intelligence.
Catherine Jirak, QueBIT's COO added, "As we are recognized for the fifth time as an Inc. 5000 company, it is an opportune time to reflect on the state of QueBIT. While it is striking how much has changed during that time, more importantly, our core values and growth strategy have remained constant. We are fortunate to have such an outstanding team, which continues to deliver for our customers and support the ongoing growth of our business."
"For the fifth consecutive year, QueBIT is proud of the Inc. 5000 ranking," said QueBIT CEO Gary Quirke. "Our steady growth, ongoing investments, and strategic partnerships continue to deliver value for our clients. Our commitment to maintaining high levels of expertise in the markets we serve, along with further development of our specialized tools, will continue to support our growth.
Complete results of the Inc. 5000, including company profiles and an interactive database that can be sorted by industry, region, and other criteria, can be found at http://www.inc.com/5000.
"Now, more than ever, we depend on Inc. 500/5000 companies to spur innovation, provide jobs, and drive the economy forward. Growth companies, not large corporations, are where the action is," says Inc. magazine Editor Jane Berentson.
Methodology
The 2011 Inc. 500 is ranked according to percentage revenue growth when comparing 2007 to 2010. To qualify, companies must have been founded and generating revenue by March 31, 2007. Additionally, they had to be U.S.-based, privately held, for profit, and independent—not subsidiaries or divisions of other companies—as of December 31, 2010. (Since then, a number of companies on the list have gone public or been acquired.) The minimum revenue required for 2007 is $100,000; the minimum for 2010 is $2 million. As always, Inc. reserves the right to decline applicants for subjective reasons. Companies on the Inc. 500 are featured in Inc.'s September issue. They represent the top tier of the Inc. 5000, which can be found at http://www.inc.com/500.
About Inc. Magazine
Founded in 1979 and acquired in 2005 by Mansueto Ventures LLC, Inc. (http://www.inc.com) is the only major business magazine dedicated exclusively to owners and managers of growing private companies that delivers real solutions for today's innovative company builders. With a total paid circulation of 710,106, Inc. provides hands-on tools and market-tested strategies for managing people, finances, sales, marketing, and technology. Visit us online at http://www.inc.com.
ABOUT QUEBIT
Specializing in Business Analytics Solutions throughout North America, QueBIT empowers companies to make intelligent decisions faster. To find out more information on how QueBIT can work with your organization to achieve results, please contact us at 1 800-QUEBIT1, email us at info(at)quebit(dot)com, or visit our website: http://www.quebit.com
###